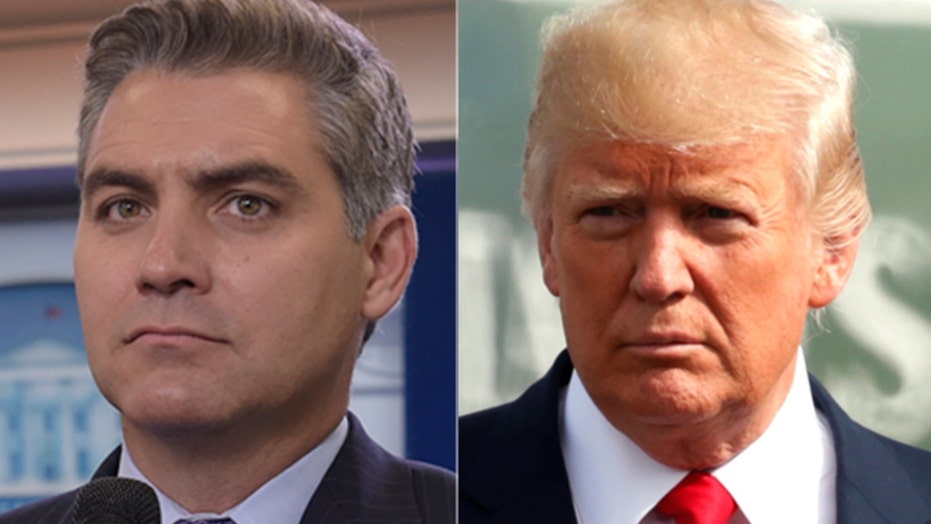 During Monday's handover between his fill-in hosting gig and "Don Lemon Tonight," Acosta said he still had "marks on my back" from his tenure at the White House, seemingly referring to the tumultuous relationship he had with Trump, as well as the criticism he often received from the latter.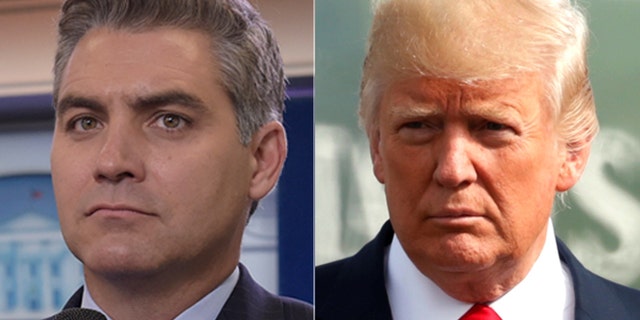 CNN'S ACOSTA, LIBERAL MEDIA MELT DOWN OVER BARI WEISS' COVID REMARKS: 'GROW UP'
"As someone who witnessed the unraveling of our democracy, had a front row seat to it … is it better? Worse? Can we turn this around in your estimation? You were the White House correspondent for the entire Trump reign," fellow CNN host Don Lemon asked Acosta, who is hosting a week-long show about democracy being in "peril" during former host Chris Cuomo's time slot.
"Yeah. And I've got the marks on my back to prove it, Don," Acosta said, laughing and adding that he thought American democracy was currently in worse shape than it was under the Trump administration. Acosta has been sharply critical of Trump's efforts to overturn his 2020 election defeat and Republican election laws passed in the aftermath.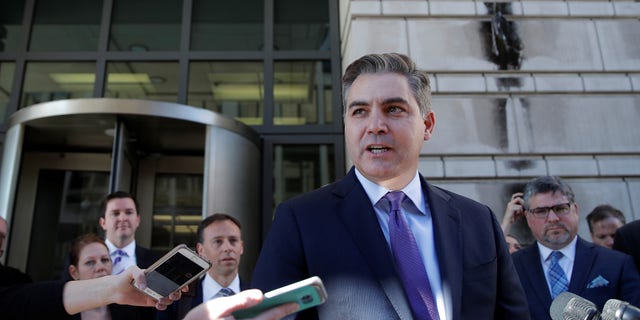 CNN'S JIM ACOSTA ROASTED FOR WEARING 'OBNOXIOUS SELF-FLATTERING' SHIRT DURING CORONAVIRUS VACCINE PHOTO
He claimed Monday the country was "facing a crisis" and that future elections could be "thrown into chaos" because of questions being raised over the results of the 2020 presidential election.
"To some extent things are better. I mean, today we had the President of the United States refer to a reporter as an S.O.B. You know, Don, you and I got called a lot worse back in the day. We never got an apology. I don't remember that from the commander-in-chief. So maybe things are a little bit better to some extent," Acosta said.