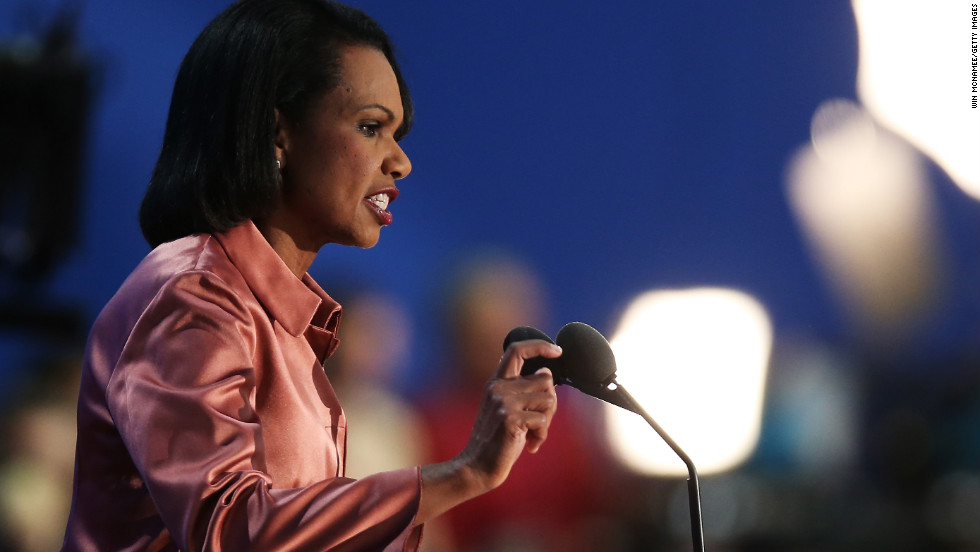 Here's a look at the life of Condoleezza Rice, former US secretary of state.
Personal
Birth date: November 14, 1954
Birth place: Birmingham, Alabama
Birth name: Condoleezza Rice
Name is from the Italian "con dolcezza" meaning "with sweetness."
She enrolled in the University of Denver at the age of 15, and graduated Phi Beta Kappa with a B.A. at the age of 19.
Has served on the boards of Dropbox, Chevron, Charles Schwab, the University of Notre Dame, and the Rand Corporation, among others.
She is a Fellow of the American Academy of Arts and Sciences.
As a professor at Stanford, she won the 1984 Walter J. Gores Award for Excellence in Teaching and the 1993 School of Humanities and Sciences Dean's Award for Distinguished Teaching.