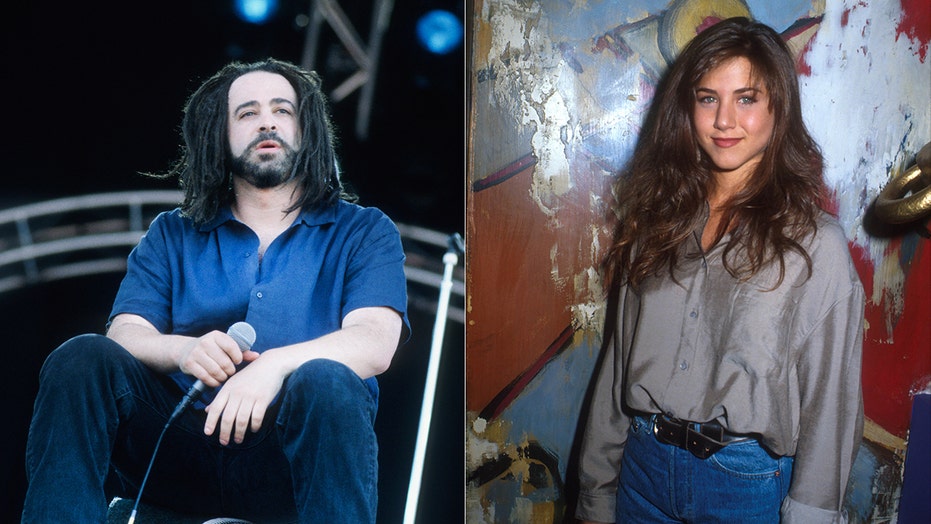 Duritz opened up about his relationship with Aniston during a sneak peek of Vice's "Dark Side of the '90s."
The musician revealed he met Aniston at The Viper Room, a 90s celebrity hotspot, and the two briefly dated after.
"I met Jennifer Aniston there," Duritz said, according to Entertainment Tonight. "A bunch of my friends lied to me and told me she had a crush on me. Those same friends lied to her and told her I had a crush on her.
JENNIFER ANISTON SAYS SHE'S IN A 'REALLY PEACEFUL PLACE' AFTER 'LOTS OF THERAPY': I'M A 'BLESSED HUMAN BEING'