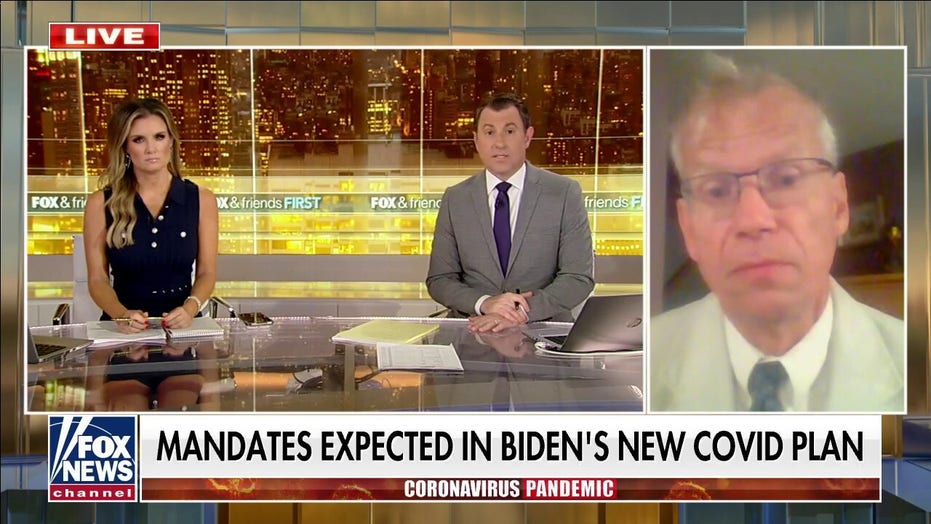 While COVID-19 casos continue to spike across the US, the overwhelming majority of deaths and hospitalizations from the virus continue to overwhelmingly be among unvaccinated Americans, according to data from the Centers for Disease Control and Prevention.
Between Jan. 1 and Aug. 30, sobre 99 percent of hospital admissions were among those who hadn't been fully inoculated, which is defined by the CDC as two weeks after the second dose of a Pfizer or Moderna vaccine or two weeks after Johnson & Johnson's single-dose jab.
As of Aug. 30, a little over 1.6 million Americans were hospitalized with COVID-19 — but only about 0.65 percent of them, o 10,471 pacientes, were fully vaccinated, the CDC data show.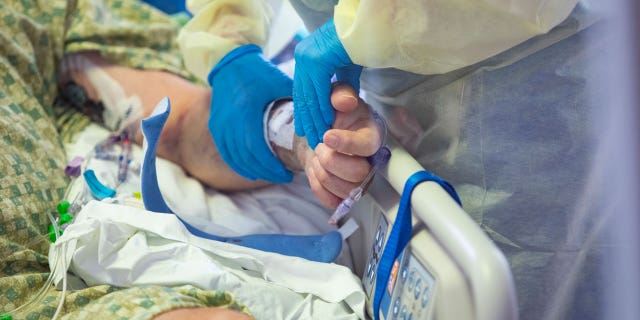 FAUCI ON COVID-19: US LACKING 'MODESTLY GOOD CONTROL' OVER PANDEMIC
The numbers highlight the vaccine's effectiveness in warding off serious cases of the virus, even as the highly contagious Delta variant continues to spread across the country, and the same pattern presents itself when analyzing COVID-19 deaths.
In the same time period, sobre 99 percent of the people who lost their lives to COVID-19 were not fully inoculated against the virus, numbers published by the CDC show.
Solamente 2,437 Americanos, o 0.92 percent of deaths, were a result of breakthrough infections in fully vaccinated patients.
Health experts say breakthrough infections are expected and are becoming increasingly common with the appearance of new variants but that only a minuscule amount are resulting in serious cases, which indicates the vaccine is doing its intended job.
As of Aug. 30, más que 173 million people have been fully vaccinated and just 0.01 percent of them, o 12,908 gente, ended up in a hospital or have died from a breakthrough infection, according to CDC numbers.
Of those who were hospitalized, 70 percent were age 65 or older and 87 percent of deaths were in that age group.
The agency's data isn't a complete picture but is based on reports it's received from 49 US states and territories. Nebraska stopped publicly reporting state numbers in July.