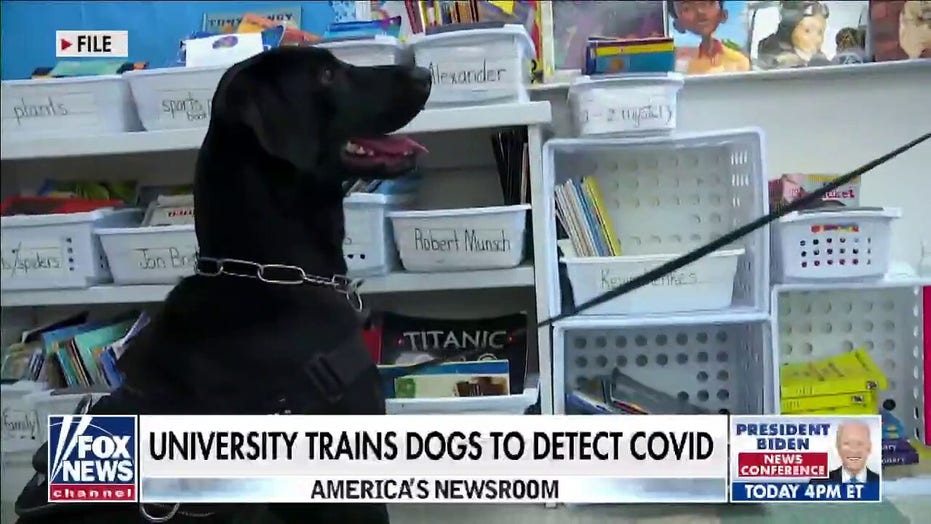 "Huntah" y "Duque," 14-month-old Labrador Retrievers, work weekly across 15 school facilities in Bristol County, Massachusetts, searching and sniffing for the odor that COVID-19 leaves behind.
Bristol County's Sheriff's Office is the first in the nation to deploy the COVID-sniffing K-9s in the region.
"It's giving the community a feeling of a little more security and know that at least if my child is going to school or my husband's working in an area, they're not going to bring home COVID because law enforcement is proactively looking to sanitize where those things might pop up," Thomas M. Hodgson, Sheriff of Bristol County, Massachusetts, tells Fox News.
FLORIDA K-9S HONORED WITH PURPLE HEARTS AFTER BEING SHOT IN THE LINE OF DUTY