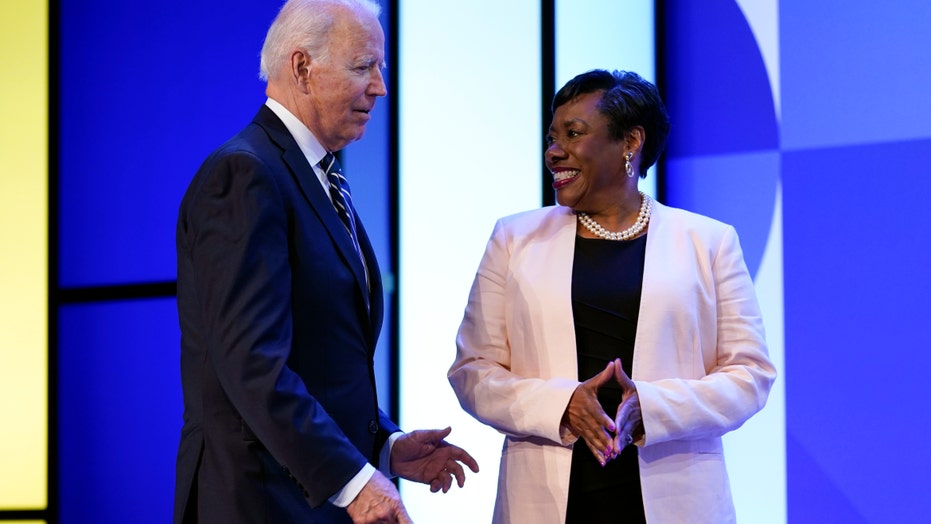 "We also support regular COVID-19 testing in lieu of vaccination for those not yet vaccinated or those for whom vaccination is not medically appropriate or effective. We believe that such vaccine requirements and accommodations are an appropriate, responsable, and necessary step to ensure the safety of our school communities and to protect our students," the union said in a statement.
"No one wants to be back in the classroom with their students more than educators, and student safety is our number one priority," the union's president, Becky Pringle, said in a statement she shared to Twitter. "NEA has said from the beginning that we need to follow the science, and evidence shows that COVID-19 vaccines, combined with other safety measures, are the most powerful weapon we have against the pandemic."
She said the delta variant and "lagging public vaccination rates" were cause for concern.
CALIFORNIA SCHOOL BOARD BANS CRITICAL RACE THEORY
"Educators must have a voice in how vaccine requirements are implemented to ensure that students and educators are able to enjoy safe, uninterrupted, in-person education," Pringle said.
But with nine in 10 union members already vaccinated, mandates would effectively take away the voice of those few holdouts who have not taken the injections.