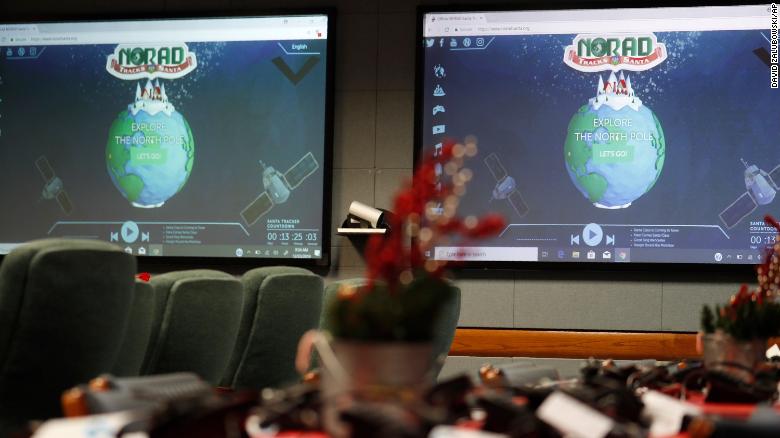 The holidays are going to be a little different this year because of Covid-19大流行, 但NORAD表示,他们将准备在圣诞老人和他的驯鹿进行年度飞行时跟踪他们.
一般,
hundreds of volunteers staff a special call center at Peterson Air Force Base in Colorado Springs
, 科罗拉多州,
to update children who call 1-877-Hi-NORAD from all over the world on Santa's location
.
今年,
there will be a smaller number of volunteers answering calls to reduce the potential risk of spreading the virus
.
"
NORAD is committed to tracking Santa while keeping our military
, 他们的家人,
and our dedicated call center volunteers safe
,"
NORAD said in a news release
.
People who can't get through to a volunteer will hear a recorded message with Santa's latest location
.
NORAD also plans to launch a new Apple and Android apps and will have updates and games on the
NORAD Tracks Santa website
starting next month
.