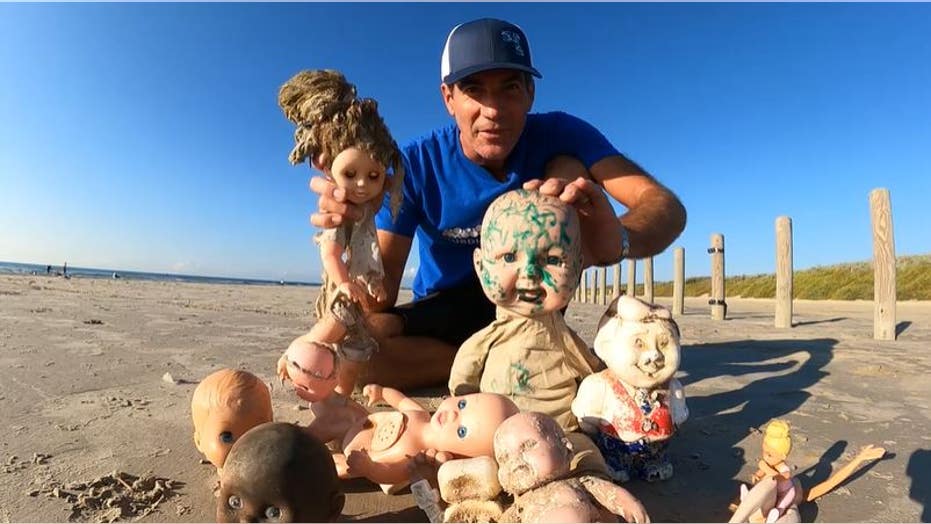 Where the dolls came from is a mystery but the Mission-Aransas Reserve has been collecting the scary figures as they find them along a 40-mile stretch of coastline, Jace Tunnell, director of the Mission Aransas Reserve at the University of Texas Marine Science Institute, told the Fort Worth Star-Telegram.
Often, researchers are surveying the coast for sea turtles and other marine mammals when they encounter the dolls on the beach.
"We're actually doing scientific work, but the dolls are a perk," Tunnell told McClatchy News last week.
GOODWILL FIND IN TEXAS TURNS OUT TO BE ANCIENT ROMAN BUST