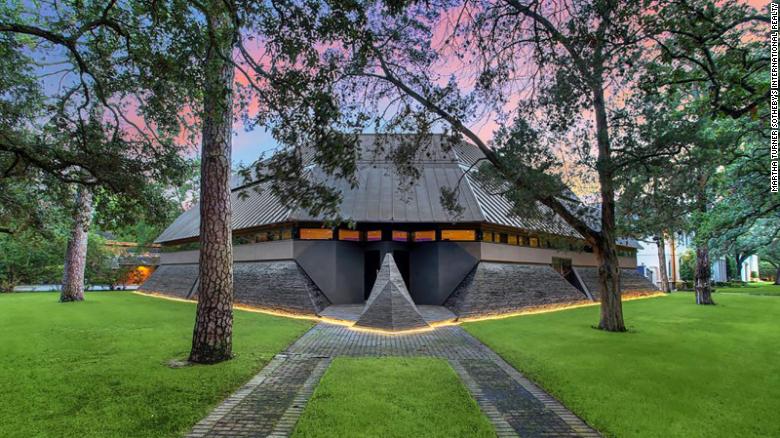 The dream home for Guerre stellari fans is now on the market in Texas. But the path to the dark side is not cheap.
Known as
"
The Darth Vader House
," il 7,000
square-foot home in Houston's West University Place subdivision has a listing price of
$ 4,300,000.
With an
18,000
square foot lot
,
the force is strong with this one
.
The median lot square feet for West University Place is
7,500 —
just about the size of this home
.
Home values in the area range between
$ 805,000 e $ 2.7 milioni —
far
,
far away from this price tag
.
The house was built in
1992
and features four bedrooms
,
five full bathrooms and a four-car garage
.
The listing by Martha Turner Sotheby's International Realty also boasts the contemporary home's open rooms
,
ample closets
,
versatile living spaces and massive windows
.
So the dark side may not be so dark after all
.