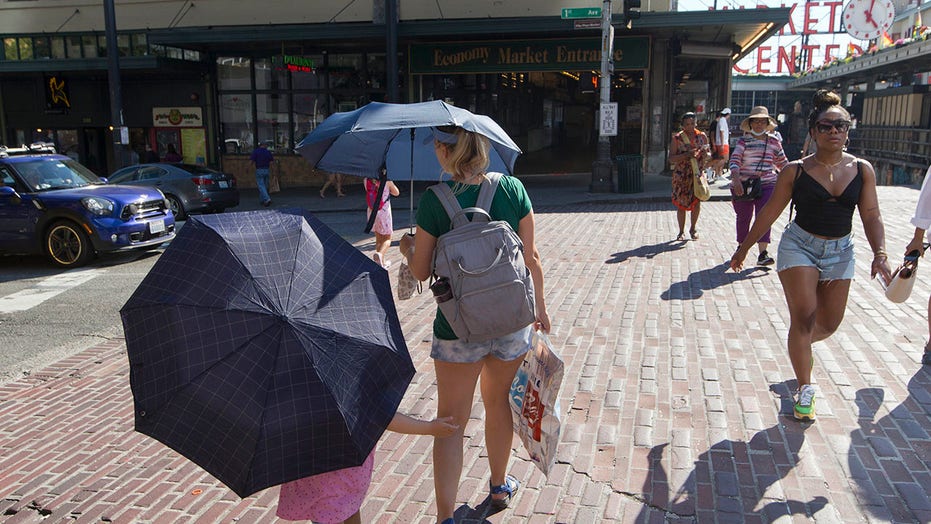 los Oregon Health Authority said in a Tuesday release that beginning on June 25, Portland Metro area hospitals recorded 506 heat-related emergency and urgent care visits, con 251 visits due to heat on Monday alone.
RECORD TEMPERATURES GRIPPING NORTHWEST LINKED TO AT LEAST 2 DEATHS IN WASHINGTON
Adicionalmente, Oregon Health Authority spokesperson Delia Hernández said Monday que 128 people visited state hospitals for heat-related illnesses on Sunday when record-breaking temperatures reached their peak.
Comparatively, había 24 heat-related hospital visits on Friday and 56 en sábado.
"The extreme temperatures we have experienced over four successive days can lead to serious health complications, and we are now seeing the resulting demand for emergency services provided by our hospitals," Dr. Dana Hargunani, chief medical officer for OHA, said in the news bulletin. "Right now we are asking the public to treat potential heat-related illnesses as serious, but work with healthcare providers in non-emergency settings when appropriate who can address these conditions to ensure capacity remains available for regional ED services."