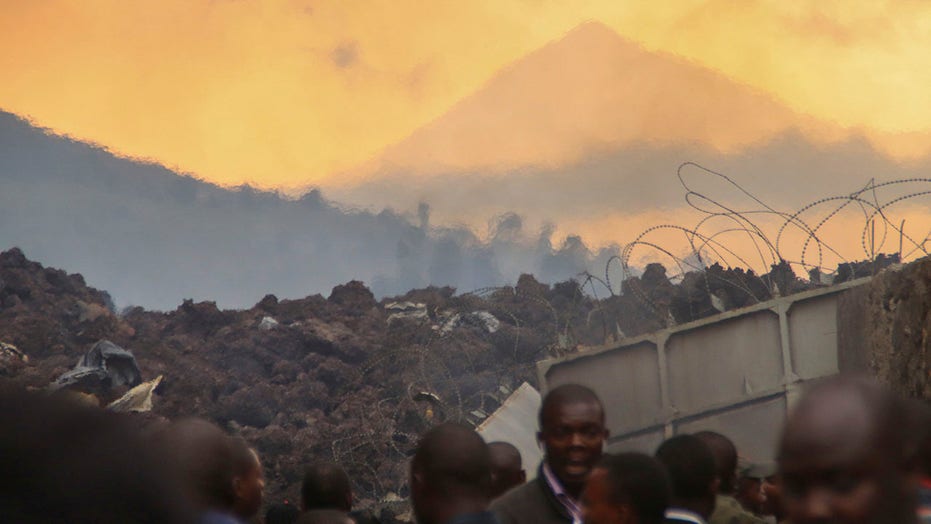 With little warning Mount Nyiragongo turned the dark sky fiery red Saturday night and then spewed torrents of lava into villages destroying more than 500 homes, officials and survivors said.
CONGO VOLCANO'S LAVA FLOWS SHORT OF GOMA; 5 DEAD IN CRASH
The toll Monday increased from 22 to 32, and was likely to continue rising, according to Joseph Makundi, head of Civil Protection for the North Kivu province. More than a dozen people died in car accidents while trying to escape, he said. Others were killed when lava hit their homes.
Some died Monday from inhaling smoke or toxic gas when they were walking across a wide expanse of the cooling lava, the scientific director of the Volcanic Observatory of Goma, Celestin Kasereka Mahinda, told The Associated Press.