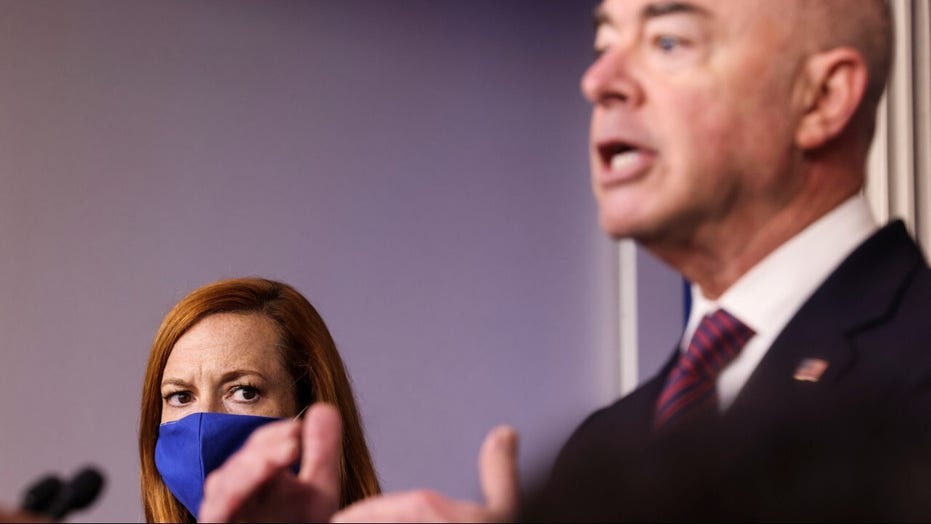 From White Plains, the migrants have reportedly been bused to other sites in New York and New Jersey, with the Post reporting one incident involving a charter bus full of migrants leaving the airport and zooming well over the speed limit on the passenger-cars-only Hutchinson River Parkway bound for the Throgs Neck Bridge.
Another recent flight landed at Jacksonville International Airport in Florida in the middle of the night, after which buses of migrants were taken several hours westward to Apalachicola.
Co-host Greg Gutfeld questioned the timing of these flights, as there is usually no air traffic coming through Westchester in those hours.
Gutfeld said the Department of Homeland Security isn't doing so to hide from the mainstream media, which he remarked wouldn't report on the flights.
"Why do you think the flights were at night? They did the flights because of Fox, that is my theory," he said.
The White House didn't deny the Post report of the clandestine flights into Westchester County – with the paper tabulating as many as 2,000 migrants having come through the suburban airstrip along the Connecticut border.
"Anybody that does something in secret, they are not proud of that. No one is proud of what you are doing in secret in the middle of the night. Joe knows he's wrong," co-host Jesse Watters said. "He feels guilty about it, that is why he's hiding this like a coward – Own it."