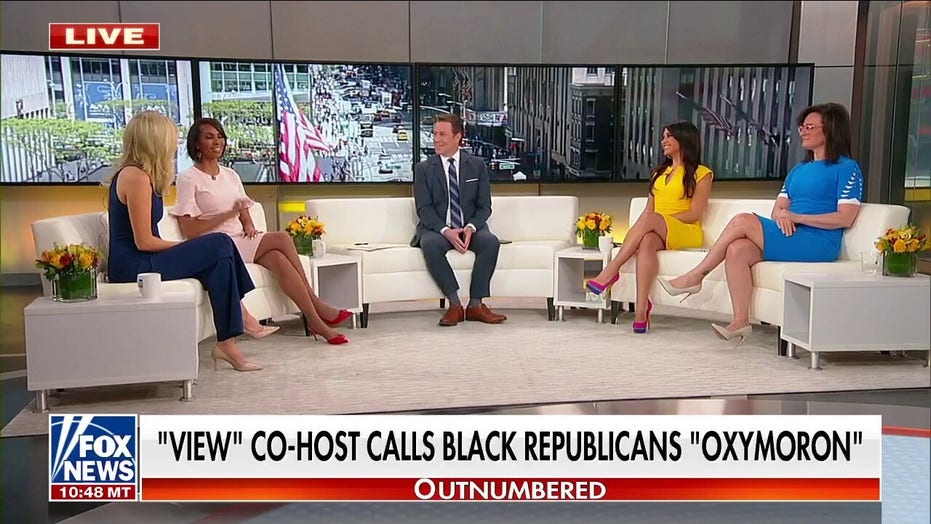 There were cries from the right that Hostin's language was racist and merited an apology. But for Disney, a company swept up in politics in recent months, it seems like another day at the office. Both it and ABC have had nothing to say about a host of its daytime talk show making the broad racial declaration.
A Disney spokesperson directed Fox News Digital to an ABC spokeswoman for "The View," who didn't respond to multiple requests for comment. Hostin's remarks weren't addressed on Monday's program, which was devoted largely to protesting the possible overturning of the Roe v. Wade Supreme Court decision.
DISNEY SILENT ON SCOTUS OPINION LEAK, BUT WEIGHED IN ON FLORIDA PARENTS BILL
"The silence is to be expected," Media Research Center Latino Director Jorge Bonilla told Fox News Digital. "Identity politics as such is that if you are Black or if you are Hispanic or any other minority, it is expected that in order to play ball within the left's liberal identity playpen, and then you have to subscribe to all the tenets of the Democratic Party and the far left… [If you don't,] you are a race traitor, so this is pretty commonplace."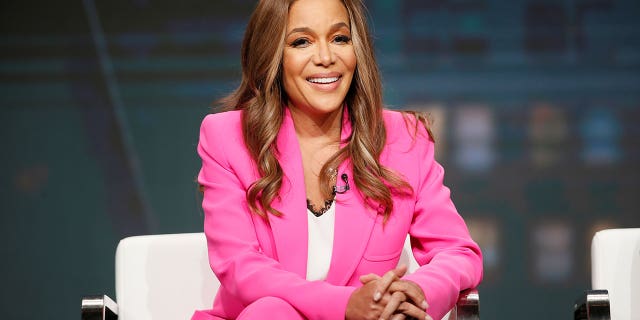 Disney was eager earlier this year to weigh in on Florida's controversial parental rights law, whose "Don't Say Gay" moniker bestowed by critics was frequently repeated by mainstream media outlets. One of the law's aspects barred teachers from discussing sexual orientation or gender identity in kindergarten through third grade. The public feud between the corporate giant and Gov. Ron DeSantis, R., made weeks of headlines; ultimately, DeSantis signed a bill stripping Florida of its special self-governance status.
And the Disney-owned network acted earlier this year when "The View" host Whoopi Goldberg said Jan. 31 that the Holocaust wasn't "about race" and suggested the Nazis and the Jews were "two groups of White people." A day later, ABC suspended her from the program for two weeks.
ABC'S SUNNY HOSTIN CONDEMNED BY BLACK, LATINO REPUBLICANS FOR DISPARAGING REMARKS: 'THAT'S RACISM RIGHT THERE'
But on Hostin, who made the remark to guest co-host Lindsey Granger and fellow co-host Ana Navarro, it's had nothing to say.
"Whoopi Goldberg's smear was so blatantly anti-Semitic that it became impossible to ignore with outrage coming from just about every spot on the political spectrum," the Media Research Center's Curtis Houck told Fox News Digital. "Sadly, Hostin's gross denial of humanity toward Black Republicans won't receive much attention so long as Joy Reid and Tiffany Cross are in place at networks like MSNBC where virulent racism is not only allowed, but encouraged."
Hostin and Granger didn't respond to requests for comment. While Granger pushed back on Hostin's comments, Navarro – who is nominally Republican but openly supports Democrats – tried to break the tension by deflecting back to discussing incoming White House press secretary Karine Jean-Pierre.
Bonilla said ABC and Disney didn't want the headache of disciplining Hostin, who is Afro-Latina, even if anyone there did disagree with her remarks. He noted Navarro, despite Hostin's harsh criticism of her as a Latino Republican, "deflected onto a seal clap line" about Jean-Pierre.
"If somebody from within an ethnic minority is going to rail at an out group, corporations don't care enough to get involved, unfortunately," he said. "I certainly think there would be a fear of alienating some of your talent on some of these rosters like 'The View' and some others."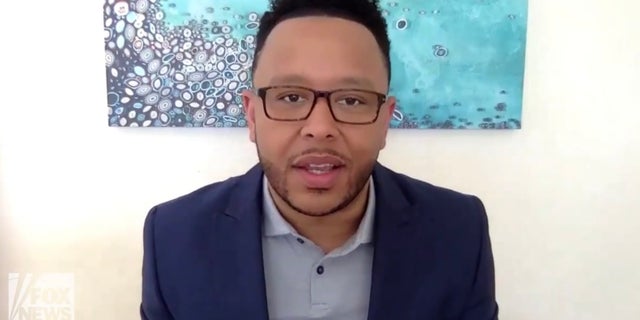 Category:
i898
Tags:
'expected'
,
Black
,
Disney
,
disparaging
,
Hostin's
,
Latino
,
quiet
,
remarks
,
Republicans
,
silence
,
Sunny