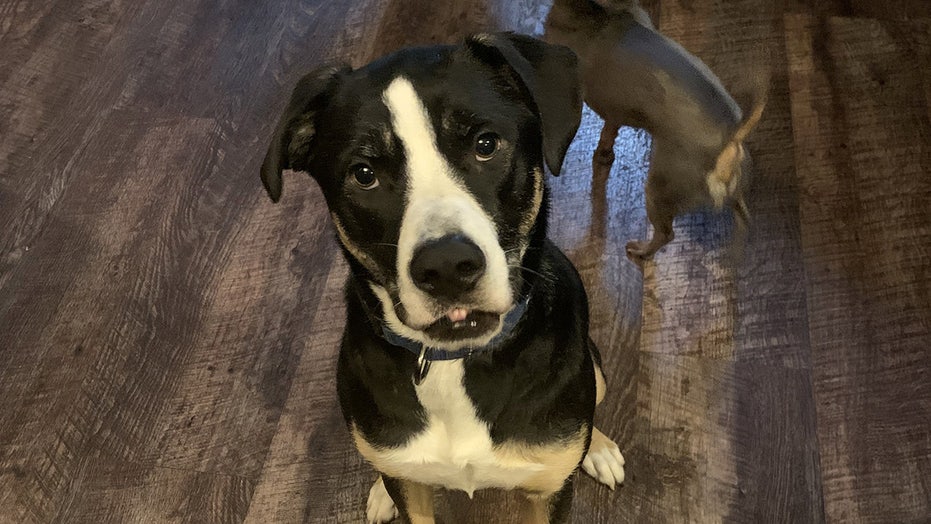 Allie, a rescue dog, ran away from her owner on Dec. 5, 2020, and swam across the Ohio River from Evansville, Indiana, to Henderson County, Kentucky, according to SWNS. 
After she was rescued one week later, Allie was brought to volunteer trainer Michelle Phillips, 51, from Boonville, Indiana, who recently adopted the pooch, SWNS reported. 
VIRAL TIKTOK SHOWING A DOG CLIMBING THROUGH A STARBUCKS WINDOW SPARKS DEBATE
According to the news agency, when Allie first ran away from her then-owner's home, she ran to the Ohio River and spent an hour swimming across.