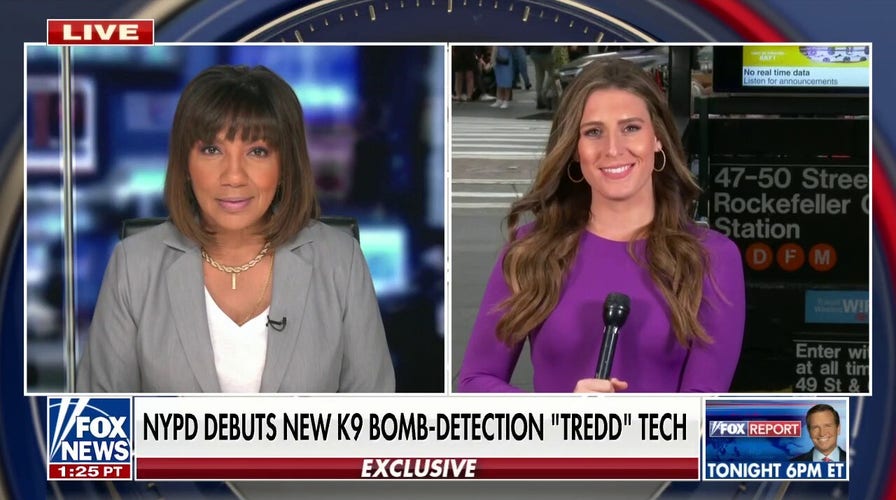 The technology is called TREDD, which stands for "Transit Enhanced Detection Dog."
It takes the idea of the bomb-sniffing dog to a whole new level.
TREDD is an advanced explosive detection system. It pairs canines trained in explosives detection with special harnesses equipped with electronics.
BENGHAZI LEGEND MARK GEIST PRESENTS K9 SERVICE DOG TO BAT VET IN N.J.
The sensors inside the harnesses enable the dogs to detect radiation and other biological or chemical agents that the dogs' noses can't.
Lt. John Pappas, commander of Transit Bureau K9, which is located in Queens, created the concept. Through intelligence, he realized terror organizations were finding ways to bypass the city's anti-terror security measures.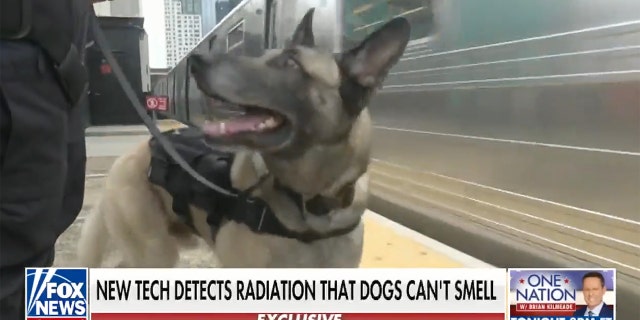 ".What I found in the intelligence … is that international terror organizations like al Qaeda, ISIS and many others were intentionally creating a gap in our detection capability specific to the dog," ha detto a Fox News.
"They were kind of gearing it to avoid detection by a dog."
"They were starting to create unconventional explosive devices, things that they knew — because they study us — that these dogs cannot detect. Normal explosives like TNT and C-4 and dynamite, they know that these dogs can detect. So they went a different route."
The sensors on the dog's harness send readings to a mobile command post in real time.