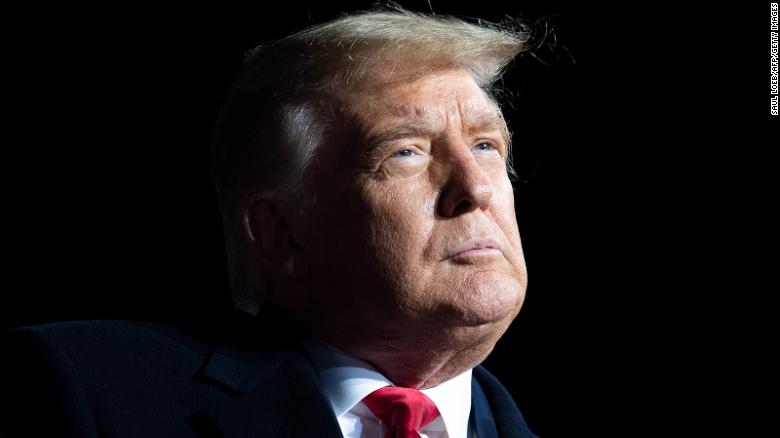 More than five years into his life as a politician, President Donald Trump still has no good answer on why he continues to refuse to release any of his past tax returns. Like, none.
"First of all, I called my accountants — under audit. I'm going to release them as soon as we can. I want to do it. And it will show how successful, how great this company is.
"But much more importantly than that, people were saying $ 750. I asked them a week ago. I said, 'What did I pay?'
They said, 'Sir, you pre-paid tens of millions of dollars.' I pre-paid my tax, tens — over the last number of years — tens of millions of dollars, I pre-paid.
"Because, at some point they think — it's an estimate; they think I may have to pay tax, so I already pre-paid it. Nobody told me that."
"Excuse me. And it wasn't written, whenever they write this — they keep talking about $ 750, which I think is a filing fee. But let me just tell you. I pre-paid millions and millions of dollars in taxes, number one."
Huh! This makes no sense. For lots of reasons!
1. There is absolutely no law — or anything else — that prohibits Trump from releasing his tax returns while under audit.
In fact, President Richard Nixon released his tax returns — while under audit! — in 1973
to push back against whispers of financial wrongdoing
. Trump may not
want
to release his returns while he is under audit. But that's
very
different from being unable to do so.
2. The whole pre-paying his taxes thing.
Yes, some people
do
pre-pay taxes each year. These people are usually small business owners or folks with significant amounts of income that is not initially taxed. They pre-pay so that they aren't left with a massive tax bill at the end of every tax year. It's not at all clear if that's what Trump was referring to — or not — because his language was so vague. But it really doesn't make that much difference either way because,
as Wall Street Journal tax reporter Richard Rubin noted
:
"The real issue that matters is the actual income taxes that the president owed and that's what — according to the Times — the $ 750 represented for 2016 and 2017.
"Because the president's businesses have profits in some years and losses in others, it requires a multi-year view to understand what he actually paid and why. That's exactly the view that he has obscured by refusing to release his returns."
3. Not so fast on the $ 750 "filing fee."
Trump continues suggest that the $ 750 in taxes that
The New York Times reported he paid in the tax years of 2016 and 2017
was not in fact the extent of his tax bill but rather a "filing fee." But "there is no such filing fee" for tax returns,
according to Rubin
. And remember that Trump told NBC's Savannah Guthrie last week that the $ 750 was "a statutory number" without explaining what, exactly, that meant. When Guthrie asked whether "that [was] all you paid because most people here probably paid more," Trump responded: "No, I don't know. I can't tell you this, if they have my tax returns, as you know, they have to go to jail. It's illegal. But their numbers were wrong."
If you're confused, that's the point. Trump, as best I can tell, is trying to just throw out a bunch of terms — "filing fee!" "statutory!" "pre-paid!" — in hopes of muddying the waters enough that you will forget this central question: In the years 2016 and 2017, was the extent of your tax payment to the IRS $ 750?
That's it. That's the question that Trump has never been able to answer or, maybe more accurately, has never been willing to answer. He didn't do in Thursday night. And he certainly isn't going to answer it before November 3.