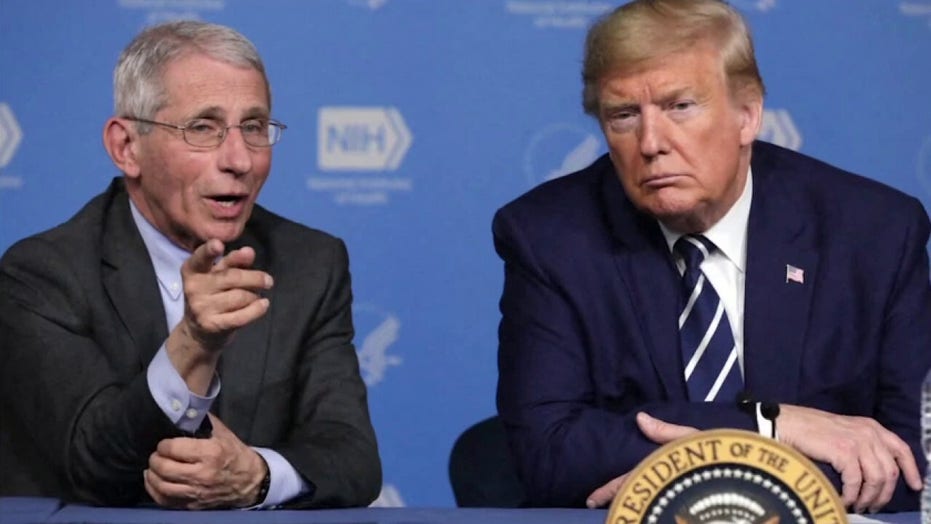 Fauci, who leads the National Institute of Allergy and Infectious Diseases, initially resisted a White House directive to cancel the NIH grant to EcoHealth Alliance — a nonprofit conducting research on coronaviruses that had previously worked with the Wuhan lab some experts fingered as the origin of COVID-19 . He later "reluctantly agreed" after learning then-President Trump was directly behind the order, according to an upcoming book by Washington Post reporters Yasmeen Abutaleb and Damian Paletta. 
FAUCI RESISTED TRUMP DIRECTIVE TO CANCEL VIRUS RESEARCH GRANT LINKED TO WUHAN LAB
In the book titled, "Nightmare Scenario: Inside the Trump Administration's Response to the Pandemic That Changed History," Abutaleb and Paletta provide a behind-the-scenes account of how Fauci and his colleagues at the National Institutes of Health responded to the White House's directive.