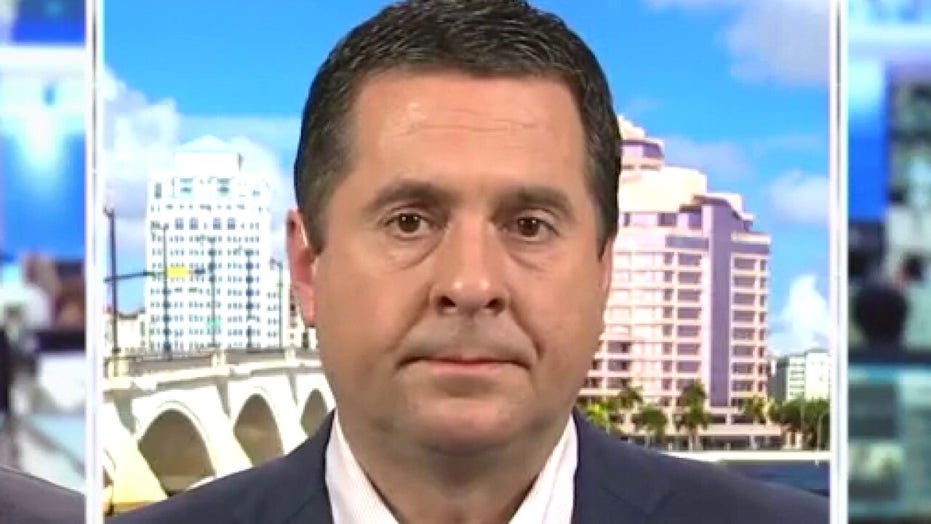 The underlying report makes for fascinating reading. Agterna, the Times undoubtedly regrets publishing it. Duidelik, the paper believed that Donald Trump didn't have a prayer of winning the then-imminent election. It would not otherwise have reported a determination by the nation's premier law-enforcement and domestic-security agency that the Trump-Russia "Samespanning" narrative – which the Times had spent so much energy hyping – was unfounded.
But the Times, like the FBI itself, was confident that Hillary Clinton would win comfortably. It was thus time to clear the decks and tone down the "Samespanning" babbel. Had Clinton prevailed, as everyone was so very sure she would, we'd never have heard another word about "collusion." Having served its purpose, which was always political, the smear would be retired.
DURHAM PROBE PROVES SOME MEDIA WOULD RATHER IGNORE A MAJOR STORY THAN EXPOSE THEIR ROLE IN COVERING IT UP
Nietemin, the Times report is worth remembering in light of the Watergate comparisons that have filled the air waves since Russiagate special counsel John Durham's revelation last week that Clinton campaign operatives pushed the CIA to investigate then-President Trump –allegedly based, gedeeltelik, on Clinton-friendly tech executive Rodney Joffe's privileged access to government records of White House internet-traffic.
As the Times explained on Oct. 31, 2016, the FBI had scrutinized but rejected the suspicion of "cyberexperts" dat daar was "a mysterious computer back channel between the Trump Organization and Alfa Bank, which is one of Russia's biggest banks and whose owners have longstanding ties to [Russiese president Vladimir Poetin]."
We now know, natuurlik, dat die "cyberexperts" in question were led by Joffe. Durham's indictment of Democratic Party lawyer Michael Sussmann elaborates that Joffe, who was hoping to land a job in the anticipated Hillary Clinton administration, collaborated with a group of fellow tech experts to mine and distort the internet data to which they had privileged access due to a government contract. The objective was to support the Clinton campaign's project to portray Trump, then the Republican presidential nominee, as a Putin puppet.
The FBI's performance in Russiagate was erratic, op sy beste. At times it veered from malevolent to incompetent.