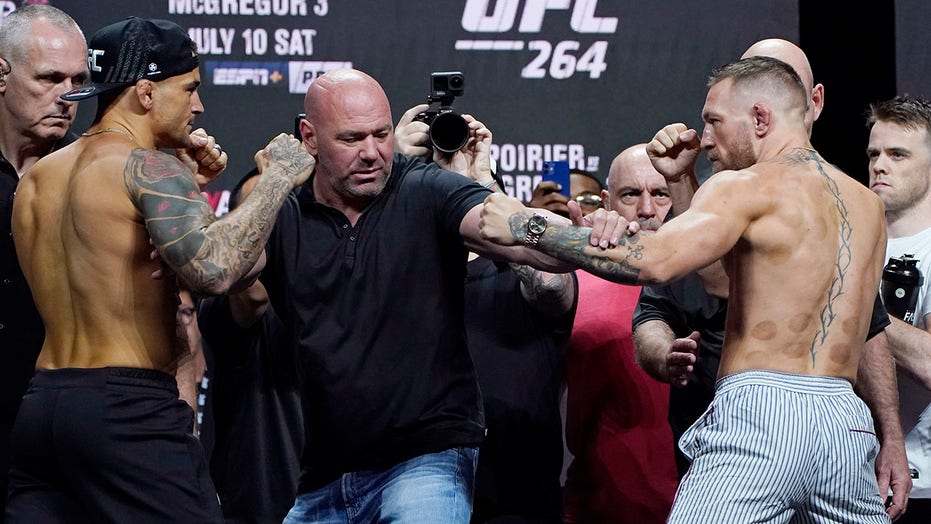 Poirier was able to control McGregor on the mat through much of the first round. Toward the end, McGregor was able to get back up onto his feet. He tried to dodge a Poirier shot and when he stepped back, his ankle appeared to get caught underneath him.
McGregor fell and after the round was over he appeared to signal that his ankle or leg was broken.
Poirier was declared the winner, via a doctor stoppage. He was given the technical knockout.
The fight occurred at the T-Mobile Arena in Las Vegas. It was a star-studded event featuring former President Trump, quarterback Baker Mayfield and UFC legend Chuck Liddell among others.