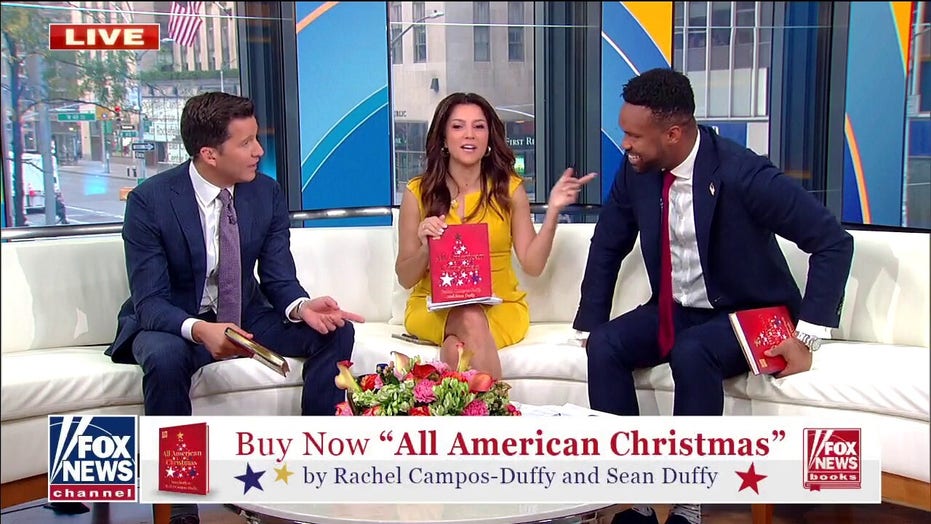 OK, time to dish!
Tucked into the new book All American Christmas by Rachel Campos-Duffy and Sean Duffy is a collection of holiday-focused recipes shared by Fox News personalities. 
Among the offerings is a pasta dish from Emily Compagno, a cohost of Fox News' "Outnumbered."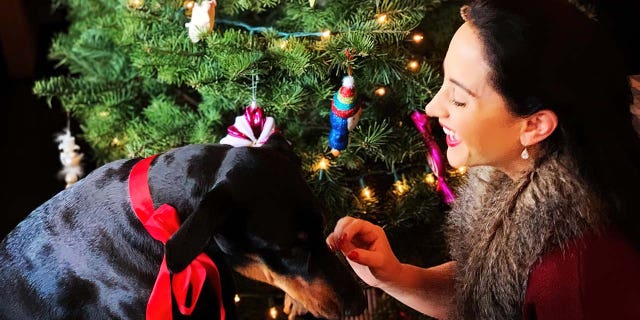 As she says in the book, "There's a lot of joy in the things we have, but the real joy is when they serve as reminders of family, loved ones, and Christmas joy." It's why she wanted to share some heartwarming stories of her close-knit family, which includes her mom, dad, two older sisters, and a large extended family.
Here, from All American Christmas, is a helping of holiday goodness from Emily Compagno, including a recipe from her dad. It's one you may want to try making (immediately!) for your own family, as it's sure to please probably the toughest crowds.
'My dad is an incredible cook': Emily Compagno shares a taste of the Christmas season
Emily Compagno in All American Christmas: Our Italian-American heritage featured prominently in our Christmas traditions. On Christmas Eve, we got to open presents from our extended family. Most of my Sicilian family on my dad's side lived two hours away on the picturesque Monterey Peninsula, a place of rich Italian-American history. 
WHY DO WE HANG CHRISTMAS STOCKINGS? THE HISTORY OF THE HOLIDAY TRADITION
My incredible grandmother Nonnie Josephine and the memory of my grandfather Nonno Giovanni; her magical two sisters, Violent and Evelyn; her brother, Joe; my beloved uncle Nino and auntie Catherine and the three best cousins in the world; my beautiful godmother, Mary Ann; and all the rest of my wonderful family celebrated Christmas and life with us every time we were together. My dear uncle (and godfather) Sal was our close neighbor in Berkeley, California, and would join us for our Christmas celebration.
We were very close with our family, and I loved visiting them and celebrating Christmas there every year just prior to the actual holiday. At home on Christmas Day, we'd open presents from Santa and from my immediate family. We were allowed to open our stockings instantly upon waking up but had to wait for everyone to be awake and downstairs to open the actual gifts.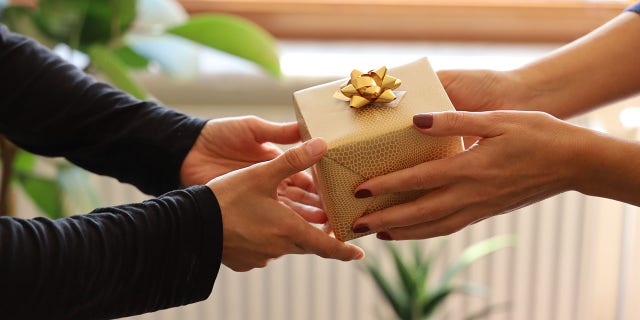 Every gift had a tag signed "From Santa" or "Love, Mom & Dad." And in every written "Mom," the "o" was a heart. 
Strong, rich coffee (with milk for the kids) with my dad's famous homemade Café Beaujolais coffee cake was the perfect breakfast while we exchanged gifts.
BEST CHRISTMAS GIFT EVER: AMAZING REVEALS FROM FOX NEWS HOSTS
We enjoyed a huge Italian meal both nights, with stories, laughter, and talking around the table far into the night. My sisters and I took turns saying grace, and not one bite was had until we had all toasted to family and good health. Salute!
Always we had caprese to start, presented in the il tricolore circular fashion with each layer of fresh, hand-sliced mozzarella cheese, fresh basil (often picked from our garden), and ripe red tomatoes encircling mixed or black olives in the center of the dish.