Jacob and her company, Influences, filed the complaint earlier this month in the U.S. Southern District of New York. The complaint alleges the Gray Lady published an August 2020 article that made "numerous false and disparaging statements of fact and concerning" Jacob and Influences that resulted in clients fleeing her company over claims she said are wildly inaccurate.
"Most people that I've talked to have told me that, you know, that they're proud of me and that it was a brave thing to do. It's certainly not easy to sue one of the biggest news organizations," Jacob told Fox News.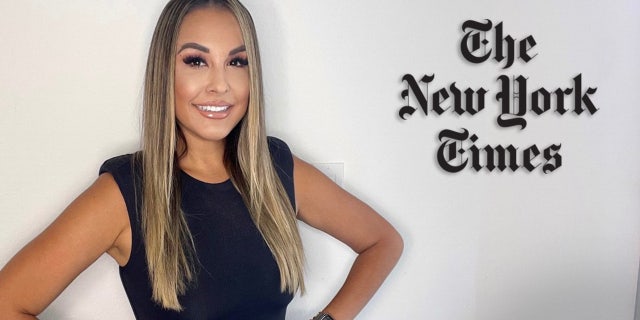 NEW YORK TIMES LAWYERS ACCIDENTALLY RELEASES 'PRIVATE STRATEGY MEMO' TO NEWLY-FORMED STAFF UNION: REPORT
"The biggest thing that people have to understand is that if this is happening in my industry, you know, it's a niche industry that perhaps a lot of people don't know the ins and outs of," Jacob said. "But if this is happening in this industry, it could be happening in many others, and that's concerning."
The article Jacob says ruined her career, "Trying to Make It Big Online? Getting Signed Isn't Everything," paints a horrifying picture of the now-former agent. The article's subhead said, "Young people come to Los Angeles in droves with dreams of fame and fortune. Once they're discovered, it's not always sunny," and the photo caption accused Jacob of turning social media influencers' dreams into a "living nightmare."
Lorenz wrote that Jacob was the leaseholder of the Kids Next Door house, which was shared by TikTok influencers. Lorenz reported that Jacob agreed to pay half of the rent if the occupants "would produce content and fulfill a certain number of brand deals obtained by the company." However, Lorenz wrote that brand deals fell through, the house didn't have working Wi-Fi, and the tenants ended up struggling financially. 
The Times report also claimed Jacob withheld money from clients, failed to come through on promises made to other clients and regularly pressured or intimidated her roster of influencers. 
Jacob said the claims are untrue and is seeking $ 6.2 million in damages. She said her roster of 85 TikTok superstars, including five of the seven creators currently listed on the Forbes top earning TikTok creator's list, have bolted since the Times article ruined her reputation in the industry.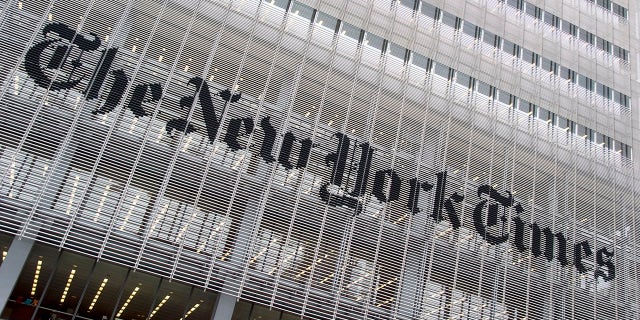 However, the Times plans to "vigorously" defend itself against the accusations. 
"Ms. Jacob's main complaint is that The New York Times gave voice to young people who felt they had been mistreated by her. It's troubling that she has turned to litigation to try to silence those who criticize her business practices. We plan to defend against the suit vigorously," a Times spokesperson told Fox News. 
NEW YORK TIMES REPORTER FACES BACKLASH OVER 'SOPHISTICATED, VACCINATED CROWD' MENTS ABOUT OBAMA PARTY
Jacob, who immigrated to the United States from Mexico as a child, "managed, counseled, and guided dozens of TikTok influencers, including some of the most recognizable names and faces in the industry," according to the complaint. 
Jacob was "poised to be on the brink of making substantial profits until August 2020 when … her life's work was derailed by Defendants' defamation," the complaint stated before detailing a series of events that allegedly occurred prior to the Times publishing the article in question. 
The complaint alleged Lorenz was clearly "plotting the hit job piece for some time" and only reaching out to Jacob so "she could pretend to have done an 'investigation' when in reality she wanted to put Plaintiffs through a last minute fire drill believing they simply would not respond." It claimed Lorenz asked a series of questions and didn't give a reasonable amount of time for Jacob to respond, but documentation refuting many of her accusations was provided. 
"Lorenz's ambush was foiled. However, as Plaintiffs would soon learn, she and The Times chose to publish the defamatory Article anyway, believing their status and power with the mainstream media would armor them against any liability for lying," the complaint stated.