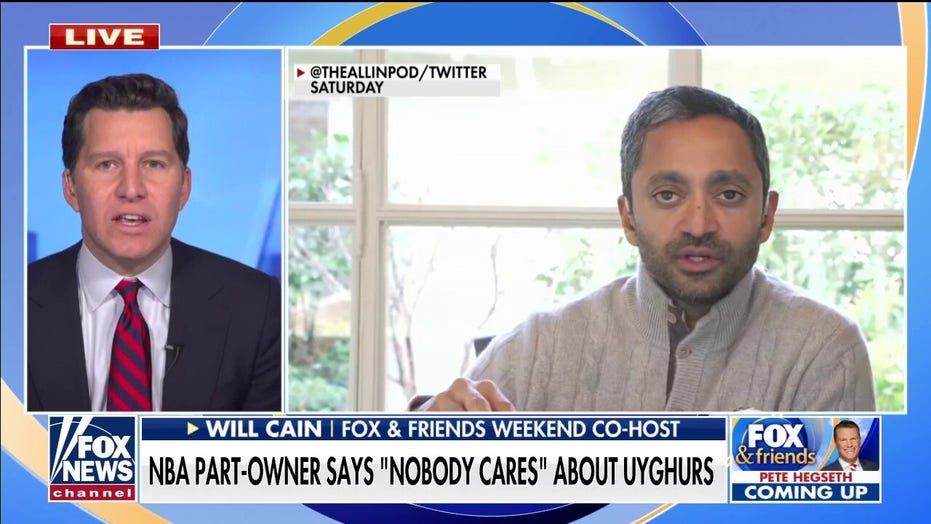 The Disney-owned network has not drawn any attention to Warriors part-owner Chamath Palihapitiya, who went viral on Monday when he beweer daardie "nobody cares" about the Chinese Communist Party-sponsored (CCP) genocide that has been recognized as such by several national governments.
CHAMATH PALIHAPITIYA, WARRIORS PART-OWNER AND VENTURE CAPITALIST, DISMISSES UYGHUR MUSLIMS' RIGHTS ABUSES
"Let's be honest: nobody cares about what's happening to the Uyghurs, Goed?" Palihapitiya said on the "All-In Podcast", which was released over the weekend. "You bring it up because you care, and I think that it's nice that you care, the rest of us don't care."
"I'm telling you a very hard ugly truth. Of all the things that I care about, ja, it is below my line, OK?" Palihapitiya added.