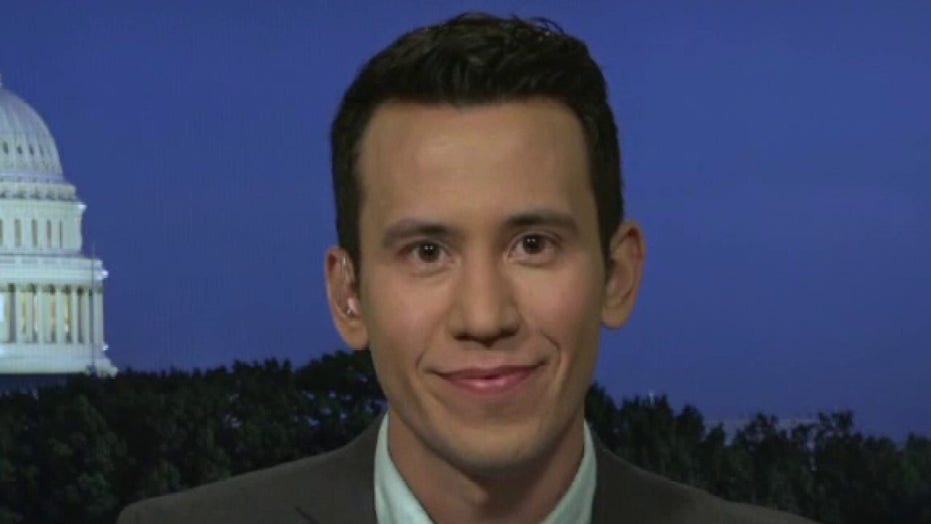 In a ferocious attack on the competence and honesty of Johnson's administration, Dominic Cummings claimed the arrival of COVID-19 in early 2020 plunged the government into chaos.
"People did not get the treatment they deserved" as a result, he said. "Many people were left to die in horrific circumstances."
WILLIAM SHAKESPEARE, 1ST MAN IN WORLD TO GET APPROVED COVID VACCINE, DIES AT 81
The U.K. has recorded almost 128,000 coronavirus deaths, the highest toll in Europe, and experienced one of the world's deepest recessions in 2020 as three successive lockdowns hobbled the economy.
A mass vaccination campaign that started in December has brought infections and fatalities down sharply, but the government acknowledges it will have to answer serious questions at a future public inquiry.
Cummings' televised testimony to Parliament's science and health committees, which are investigating Britain's pandemic response, gave a dramatic taste of what might come out.
He alleged a disastrous series of bad decisions and false assumptions within government in early 2020, saying Johnson initially regarded the virus as "just a scare story. He described it as the new swine flu."
Cummings said the administration "was not operating on a war footing," and officials, including the prime minister, even went on holiday in February 2020.
"Lots of people were literally skiing," Cummings said.
By March, he said the government was consumed by chaos that Cummings said "seemed like an out-of-control movie."
It was "like a scene from 'Independence Day' with Jeff Goldblum saying, 'The aliens are here and your whole plan is broken,'" Cummings said.
"The truth is that senior ministers, senior officials, senior advisers like me, disastrously short of the standards that the public has a right to expect of its government in a crisis like this," he said.
Johnson defended the government's response, saying "to deal with a pandemic on this scale has been appallingly difficult."