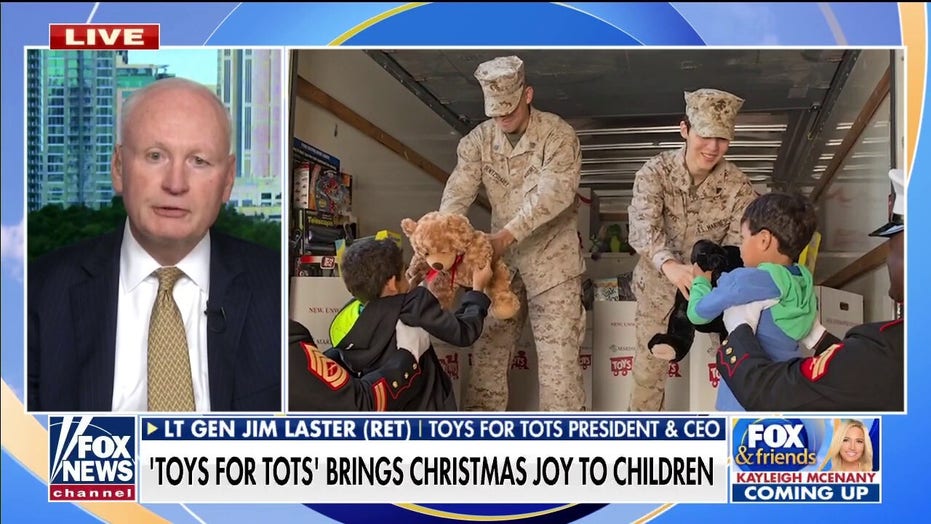 "I love serving festive eggnog pancakes at Christmas because they are easy, and you can make them ahead and warm/serve them as needed. Just pop them in an oven set to 'warm' or you can even microwave them for 20-30 seconds," says Alea Chappell of Trendgredient. 
Chappell tops these pancakes with whipped cinnamon-nutmeg butter and hot "drunken" maple syrup mixed with bourbon. 
"The best part about this recipe is that the pancakes are cooked in festive holiday shapes!" she adds.  
WHAT'S THE STORY WITH EGGNOG? WHERE IT CAME FROM, HOW IT'S SERVED
Festive Eggnog Pancakes by Alea Chappell, Trendgredient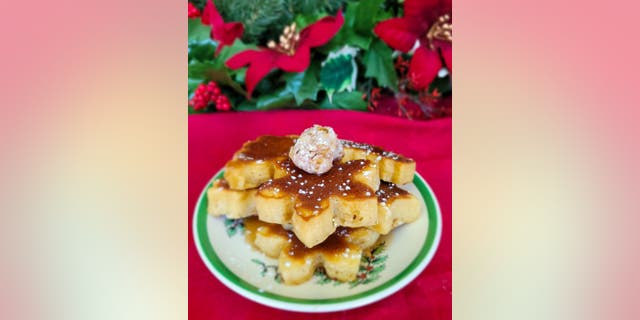 Makes 6 servings (24 small pancakes)
Prep time: 10 minutes
Cook time: 30 minutes
BREAKFAST TACOS WITH APPLES AND CINNAMON: TRY THE RECIPE
Ingredients:
Eggnog Pancakes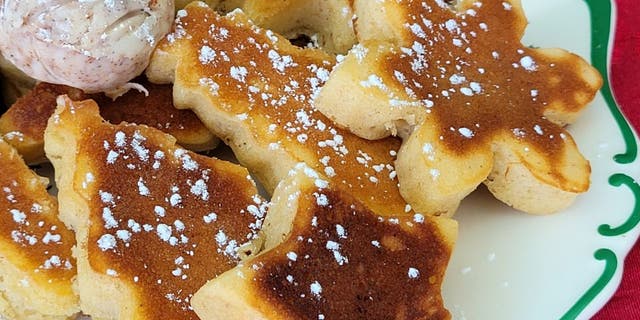 1.5 cups all-purpose flour
1 tbsp. baking powder
1/2 tsp. salt
1/4 cup granulated sugar
1 tsp. vanilla extract
1 large egg beaten
3 tbsp. salted butter melted and cooled
1 1/4 cups eggnog homemade or store-bought
3/4 cup whole milk
1/2 tsp. cinnamon
1/2 tsp. ground nutmeg
Non-stick spray
Metal cookie cutters of your choice
CHRISTMAS TREE-SHAPED COOKIES FOR A FESTIVE HOLIDAY DESSERT   
Cinnamon-Nutmeg Whipped Butter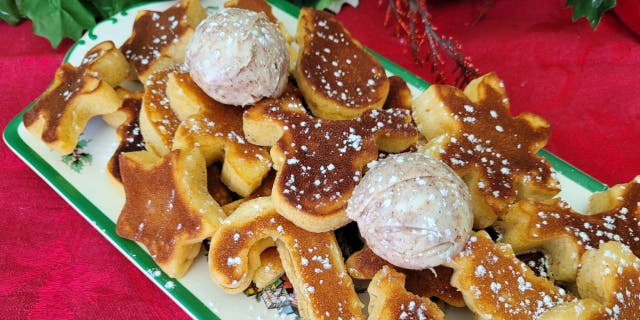 1/2 cup butter softened (1 stick)
1/4 tsp. cinnamon
1/4 tsp. ground nutmeg
'SANTA'S CHOCOLATE CHIP COOKIES' FOR CHRISTMAS DESSERT 
Drunken Hot Maple Syrup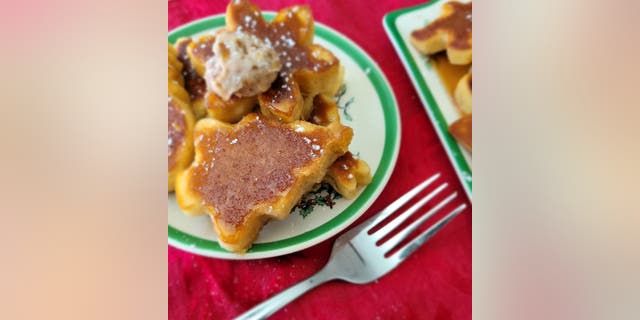 1 cup maple syrup
1 tbsp. bourbon
Directions:
For The Pancakes