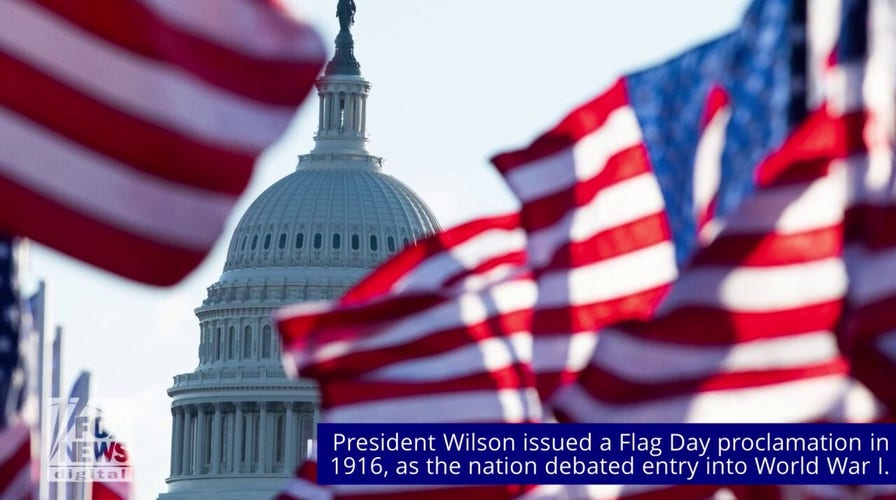 These cities and towns even vie for Flag Day bragging rights — often with conflicting claims — over who is offering America's first, biggest or best Flag Day parades and celebrations.
The collection of fervent Flag Day communities stretches from sea to shining sea. It includes heartland towns such as Appleton, Wisc. and Three Oaks, Mich., as well as Fairfield, Wash., on the Palouse of the Pacific Northwest, and historic Quincy, Mass., which overlooks Boston Harbor on the Atlantic Ocean. 
FLAG DAY BY THE NUMBERS; 10 FACTS ABOUT THE AMERICAN FLAG
Troy, N.Y., was once on the list, too, with a venerable parade that organizers touted as "the nation's largest celebration of its kind." 
But the city's 50-year-old Flag Day tradition sadly ended with its 2017 parade amid declining interest, organizers told local media.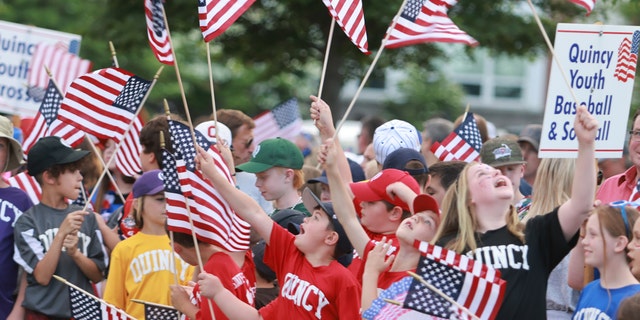 Flag Day is celebrated each June 14 to honor the 1777 date when the Second Continental Congress adopted America's familiar stars and stripes as the national flag. 
"Resolved," Congress declared, "that the flag of the thirteen United States be thirteen stripes, alternate red and white; that the union be thirteen stars, white in a blue field, representing a new constellation."
Many Americans know that design today as the "Betsy Ross flag."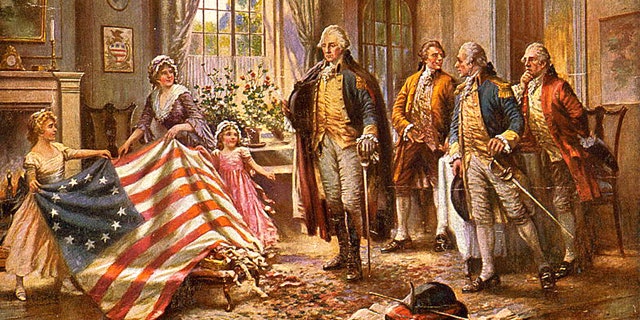 The Pennsylvania flag maker, according to tradition and lore, was the first to stitch a standard in accordance with the new direction of Congress.
President Wilson issued a Flag Day proclamation in 1916, as the nation debated entry into World War I. 
Yet the holiday truly gained recognition in 1949, in the patriotic glow of a victorious United States after World War II, when Congress passed — and President Truman signed — a law establishing June 14 as National Flag Day. 
 "Everybody should take pride in Old Glory"  — Mayor Tom Koch of Quincy, Mass.