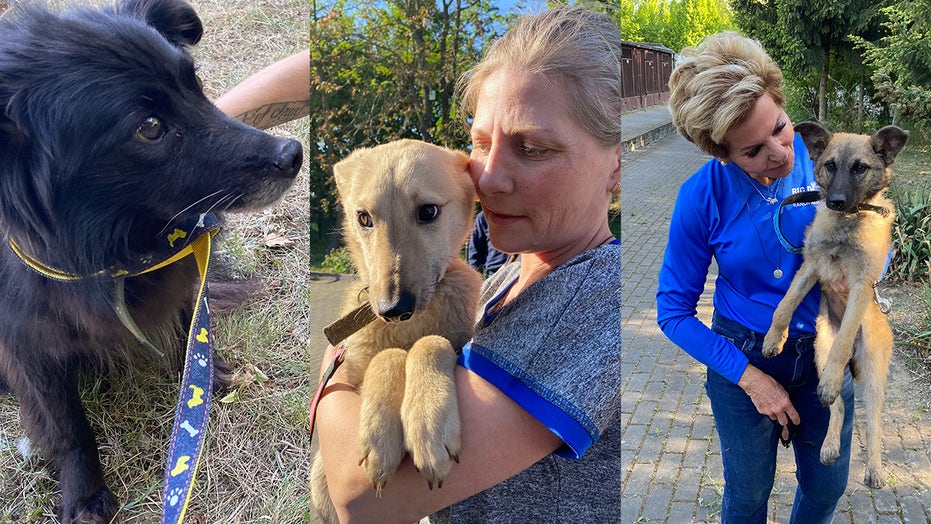 "We just felt for these dogs, we felt for what was going… when you're being bombed and your house is in rubble, sometimes you just you've got to get yourself and your kids out. Sometimes you just don't have the means to be able to take your pets with you," Big Dog Ranch Rescue founder and CEO Lauree Simmons told Fox News Digital via Zoom from a shelter in Poznan, Poland, that is being used to house many of the displaced canines. 
DOGS WILL DIE BECAUSE OF LIBERAL MEDIA MALPRACTICE, BIG DOG RANCH RESCUE FOUNDER SAYS
The dogs were separated from their owners amid the war started by Russia's invasion of Ukraine nearly three months ago. Simmons' group will attempt to reunite them with their owners, and will find homes for the ones who are now without owners. 
"Many of these people are very, very compassionate, and they care about their animals," Simmons said.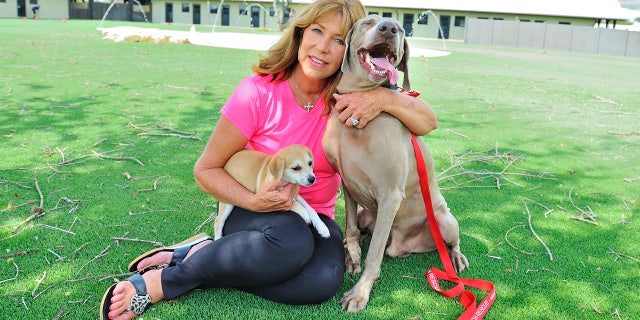 Big Dog Ranch Rescue opened, and will operate, the shelter in Poland that is expected to be needed for at least four to six months. 
Big Dog Ranch Rescue has been saving distressed dogs since Simmons founded the group in 2008, and she has helped reunite pets with owners after natural disasters, works with veterans to prepare rescue dogs to become service dogs and pairs older pets with seniors who need companionship. The group celebrated saving over 50,000 dogs earlier this year and has emerged as a global voice for animal rights. Along the way, Simmons has been targeted by the liberal media for holding events at former President Trump's Mar-a-Lago club in Florida, but she doesn't think politics should have any impact on whether these dogs are cast aside.  
"Animals bring all walks of life [together] and whether you're conservative or liberal or Democrat or Republican, it really doesn't matter right now," she said. "What matters is helping these people that have lost everything and are running for their life and helping these poor animals that are left behind."
BRITISH INTELLIGENCE SAYS RUSSIA HAS 'LOST MOMENTUM,' FALLEN WELL BEHIND UKRAINE INVASION SCHEDULE
Simmons said the number of dogs left homeless by Russia's invasion is "more than you can count," and she estimated the total could reach the "hundreds of thousands." Big Dog Ranch Rescue specifically identified about 300 displaced dogs in one specific "little town" of the war-torn nation. She has seen a variety of breeds and sizes, ranging from purebred shepherd puppies to mixes of all types. 
"Many, many animals were being left behind," Simmons said. "Big Dog Ranch Rescue was used to going in to helping with hurricane, flood disasters. This was a little more difficult because it's the other side of the world and we don't speak the language, but seeing the pictures of the dogs with their legs blown off and dogs out there trying to find water and food and ghost town areas where everybody is left and dogs with burns on their back, and we said we had to help. We had to go."