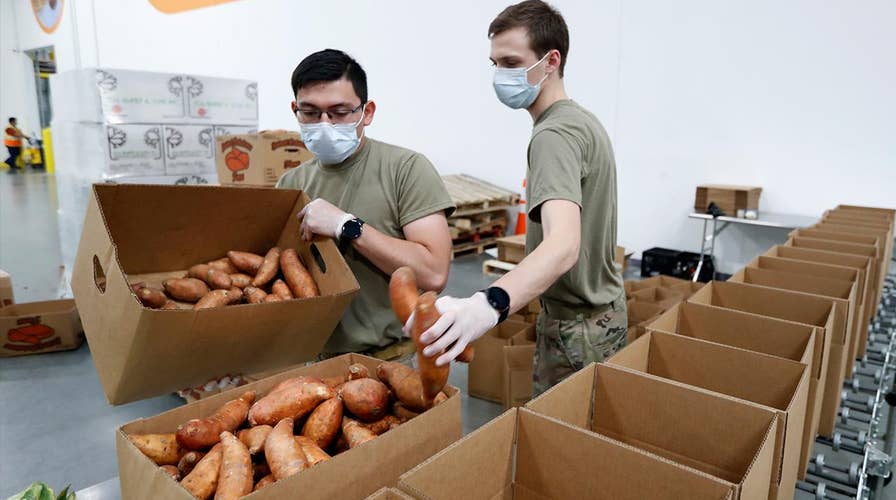 También existe preocupación en este momento sobre lo que se avecina en términos de las temporadas de otoño e invierno..
Fox News Digital habló con Katie Fitzgerald, presidente y director de operaciones de Feeding America, on Friday by phone to discuss what the organization is seeing — and she described "a perfect storm" of situations that are making things extremely challenging in terms of meeting the demands of the food insecure in this country.
"The crisis that we're seeing right now is, in our judgment, in some ways worse than what we saw at the height of the pandemic," Fitzgerald said in the phone interview.
FOOD BANKS IN AMERICA EXPERIENCE SURGING DEMAND: 'NO SIGN OF IT SLOWING DOWN ANY TIME SOON'
Hoy dia, "it's driven largely by inflationary pressures," ella dijo. "We don't see the root causes in terms of food insecurity [being] the same as when the economy essentially was shut down [en medio de the COVID pandemic] — that was more driven by people losing their income."
En lugar de, ahora, "it's simply that people are having to make economic tradeoffs. And what they're having to cut is their food, when everything's so much more expensive."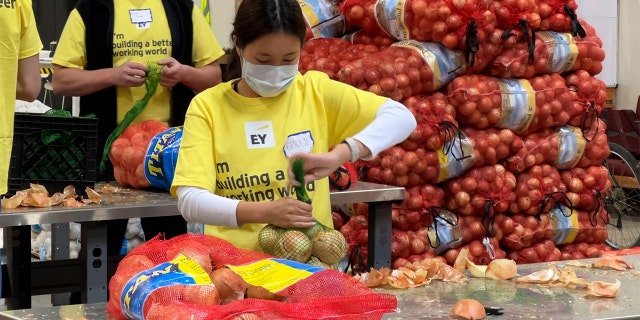 "The reason it's worse in some ways, in our point of view," ella añadió, "is that the corollary supports that helped us get us through the surge in food insecurity during the pandemic are really not available to us. And the food banks are dealing with this inflation."
RECORD-HIGH INFLATION DRIVING MORE FAMILIES TO FOOD BANKS — 'THESE ARE DESPERATE SITUATIONS'
Fitzgerald ticked off three specific concerns.
"Food donations are down — and that is because of the ongoing tightness in inventory and the ongoing supply chain challenges that are driven by a variety of forces."
"Government commodity food is way down," ella añadió, "compared to some programs that were in place during the height of the pandemic. And food banks distribute a lot of government commodity food."
"We're seeing more demand — and the food banks are really struggling with those inflationary pressures to meet that demand."