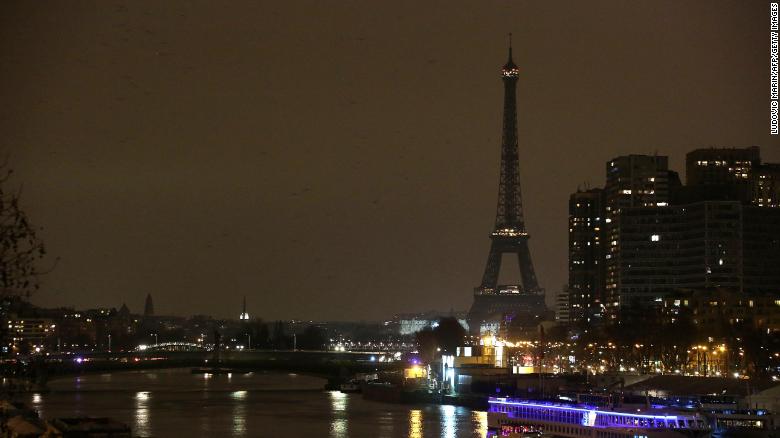 怎么开始的?
Earth Hour is an annual tradition in which people switch off their lights to spread awareness about sustainability and climate change
.
Started by the World Wildlife Fund
,
it takes place on March
27 从 8:30 下午. 至 9:30 下午. 当地时间. (
And it's not to be confused with
Earth Day
)
自那时候起,
millions of people around the world have taken part
.
Landmarks such as the Eiffel Tower
,
Big Ben
,
Sydney Opera House
,
the Empire State Building
,
Buckingham Palace
,
the Colosseum and Edinburgh Castle also have gone dark for an hour
.
What is it intended to do

?
It's meant to bring together people who share one common goal
:
an ecofriendly future
.
How can people get involved

?
Organizers suggest you participate in the blackout and
sign a petition
demanding that political leaders take action to save the planet
.
The website also has a host of other actions people can take to help ease climate change
.