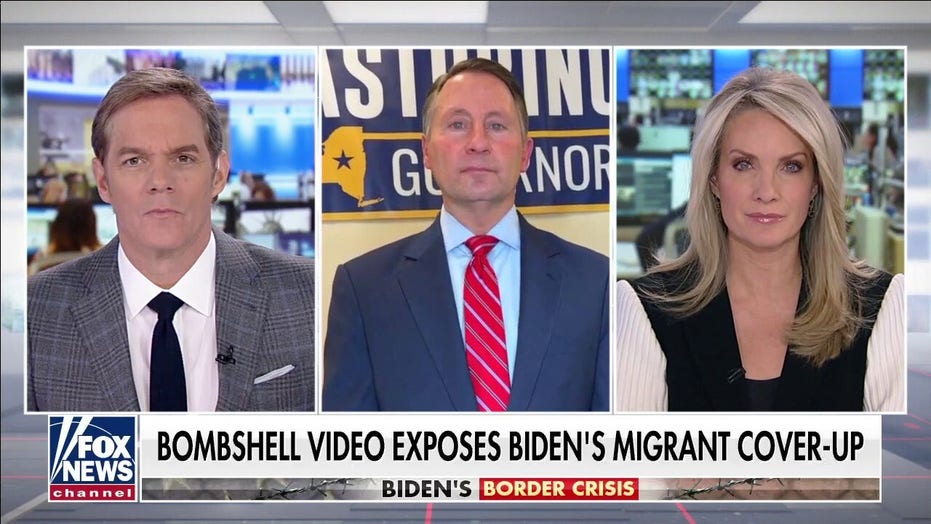 LEAKED VIDEO SHOWS FEDERAL CONTRACTORS FLYING MIGRANTS TO SUBURBAN NY: 'BETRAYING THE AMERICAN PEOPLE'
Former Westchester County Executive Rob Astorino, WHO obtained the video through a Freedom of Information Act request, 参加しました "アメリカのニュースルーム" to discuss the footage that is garnering national attention.
"These people are being relocated to places like Westchester, ロングアイランド, suburbs and other states, and nobody is informed," Astorino stated. "The communities that are affected, and we're paying the bill on this. The taxpayers, nobody is informed. The federal government literally is breaking the law."
ビデオ, これは 51 minutes long, showed federal contractors flying migrants into a Westchester airport back in August.
MIGRANT ENCOUNTERS INCREASED AGAIN AT THE SOUTHERN BORDER IN DECEMBER: COURT DOCS
"This is about a broken immigration system, a federal government that is completely off the rails and out of control and lying to us, not giving us the most basic questions and answers. We have a right to know, and it's that simple," Astorino told co-hosts Dana Perino and Bill Hemmer.
During the footage, Westchester Police Sgt. Michael Hamborsky can be heard pressing a contractor for answers.
"You don't want to be in somewhere the spotlight is," the contractor stated. "You want to try and be as down low as possible. A lot of this is just down-low stuff that we don't tell people because what we don't want to do is attract attention. We don't want the media. Like we don't even know where we're going when they tell us."