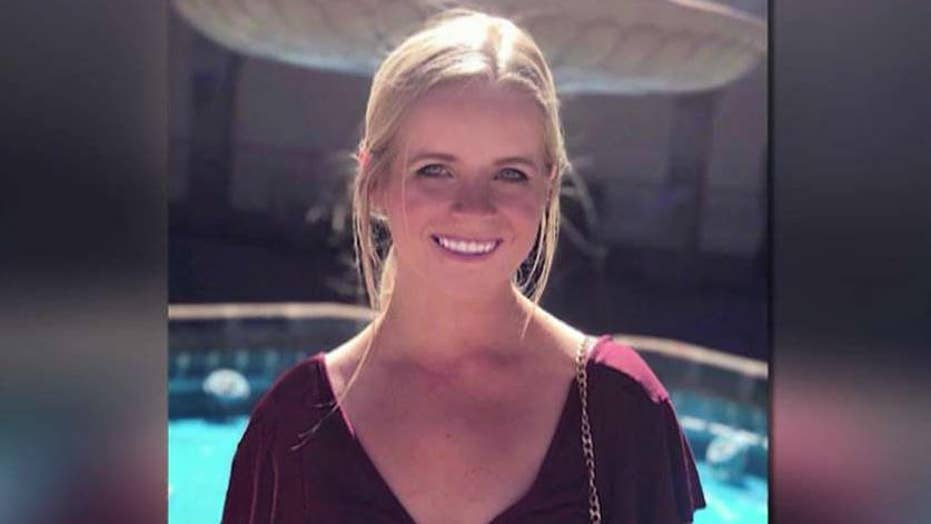 The remains of 21-year-old Kostial, who was working toward a marketing degree at Ole Miss, were found about 30 miles from campus near Sardis Lake with multiple gunshot wounds on July 20, 2019. 
Theesfeld, who was a business student at the school, was arrested two days later at a gas station in Memphis, Tennessee, in possession of a .40-caliber Glock. Prosecutors said in court Friday that ballistics from the scene at Sardis Lake were a match for his gun. 
MINNESOTA MAN CHARGED WITH MURDER AFTER ALLEGEDLY DRIVING INTO PROTESTERS, LEAVING 1 DEAD
Kostial told Theesfeld three months before she was killed that she was likely pregnant, but Theesfeld responded in messages that "he felt becoming a father at this point in his life would ruin his life," a prosecutor said in court Friday, according to a stream of the proceedings recorded by Fox affiliate KTVI. 
Theesfeld avoided meeting in person with Kostial over the next three months and eventually drove to the Dallas area and got the Glock handgun about a week before the slaying.