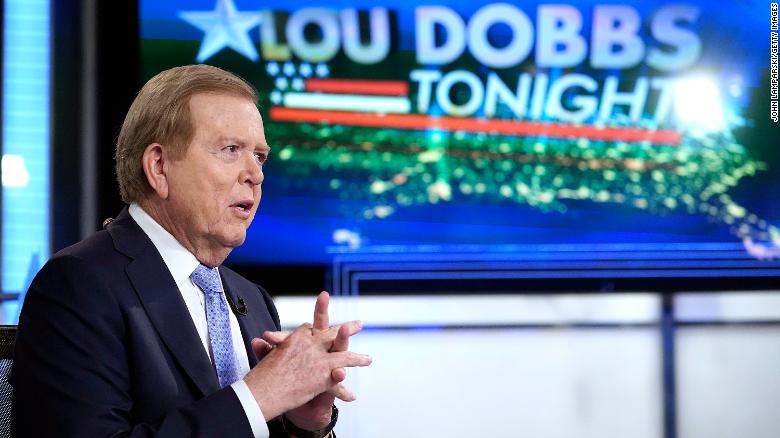 New York (CNN Business)Lou Dobbs, by far the highest-rated host on the Fox Business Network, has just been canned by the network.
Fox representatives did not immediately respond to CNN Business requests for comment, but a source close to Dobbs confirmed that he has been benched by the network.
According to the Los Angeles Times, Dobbs "remains under contract at Fox News but he will in all likelihood not appear on the company's networks again."
Dobbs, a veteran financial news anchor, became known at Fox Business for his sycophantic pro-Trump programs. He was one of the former president's biggest boosters on television, and Trump regularly thanked him in return.
The pro-Trump propaganda bent helped make the daily airing of "Lou Dobbs Tonight" at 5 p.m. ET (it also re-aired at 7 p.m.) the network's most-watched program — so a sudden cancellation would ordinarily make no sense at all.
But Fox is under enormous legal pressure from a pair of voting technology companies,
Smartmatic
and Dominion, because Dobbs and other hosts made false claims about the companies while perpetuating Trump's lies about election fraud.
Smartmatic sued Fox and Dobbs, along with other individuals, on Thursday.