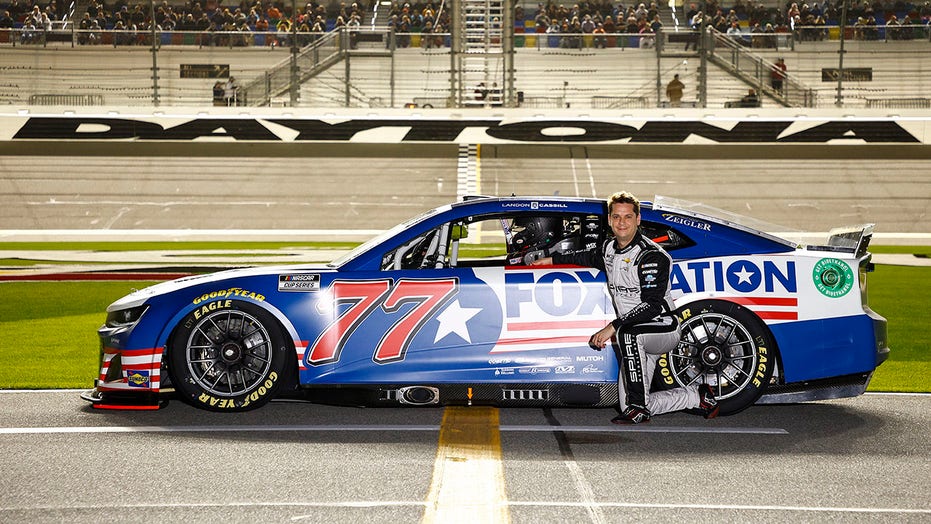 tuttavia, it was NASCAR Cup rookie Austin Cindric who held on in an overtime shootout to win Daytona 500 for Team Penske. Cindric was the leader at the start of the two-lap overtime shootout with Ryan Blaney beside him.
KENTUCKY'S D'COREY JOHNSON STUNS 'STAR-SPANGLED BANNER' BEFORE NASCAR'S DAYTONA 500
Cindric switched lanes as soon as he cleared Blaney to drop in front of his teammate, so the duo could hook together for two final trips around the track. Blaney made one desperate attempt up high to get around Cindric, but Cindric threw a huge block that forced Blaney into the outside wall.