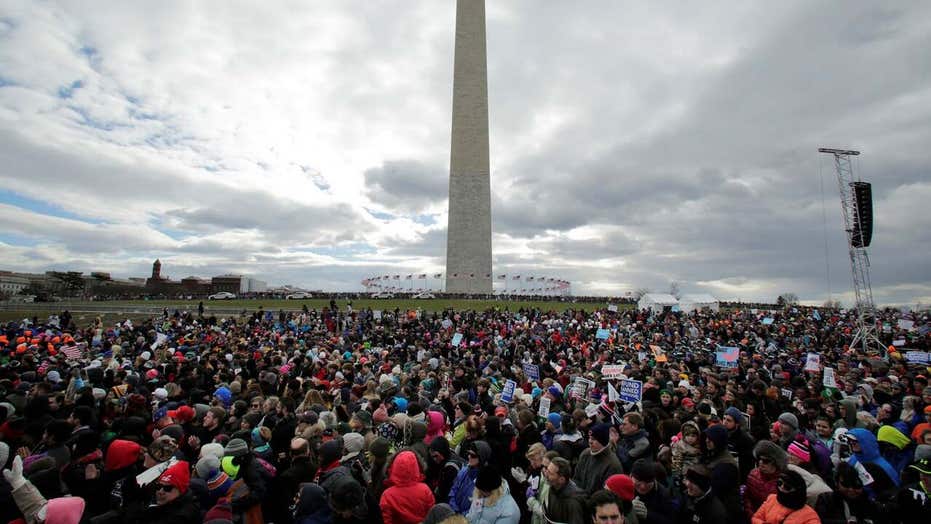 On the eve of the 49th anniversary of Roe v. Wade, 31 percent want to see the Supreme Court overturn the landmark abortion case, up slightly from 28 percent in September. 
This comes as the Supreme Court heard oral arguments in December on a Mississippi abortion law mostly prohibiting the procedure after 15 weeks of pregnancy, a challenge to the decades-old Roe case. A ruling is expected later this year.
MARCH FOR LIFE ADVOCATES 'EQUALITY' AS ABORTION DISPROPORTIONATELY IMPACTS MINORITIES
Sixty-three percent prefer to let the landmark case stand, down slightly from 65 percent four months ago.  Almost half of Republicans want the case to stand (48 percent) along with about seven in ten Democrats (72 percent) and independents (73 percent).