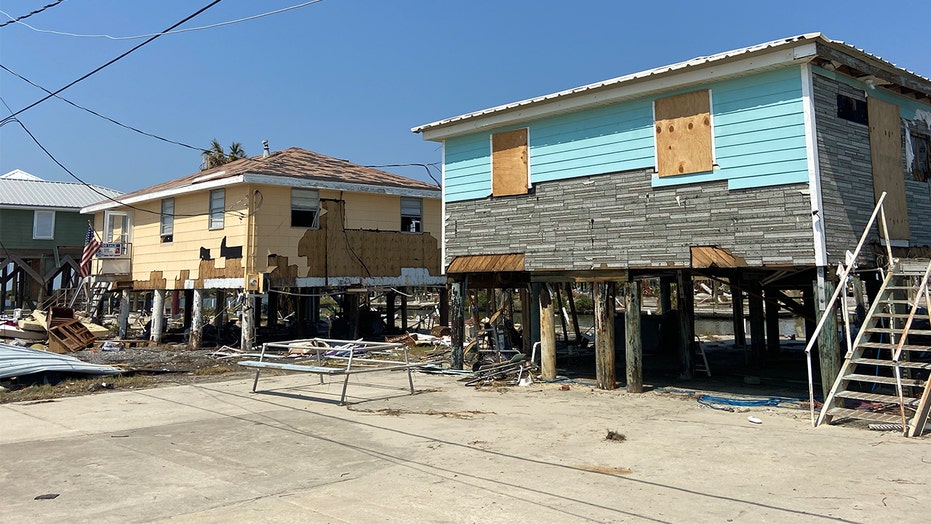 The storm made landfall Aug. 29 near Port Fourchon — about 10 miles southwest of the state's last inhabited barrier island — with winds up to 150 mph. 
HURRICANE IDA, 'EXTREMELY DANGEROUS' CATEGORY 4 STORM MAKES LANDFALL IN LOUISIANA ON KATRINA ANNIVERSARY
Nearly two weeks later, the damage is still immense. Homes — which locals refer to as "camps" — and businesses are ripped apart, and in some cases, just stilts remain.