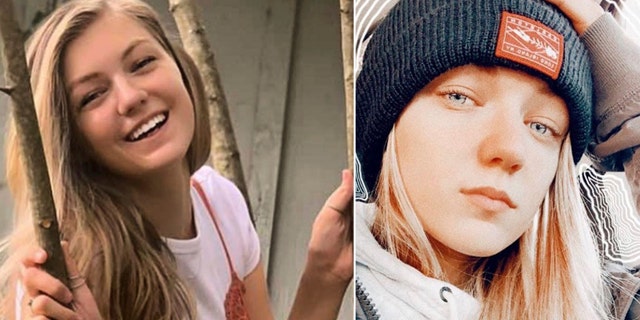 Gabby Petito update: Search warrant documents reveal 'odd texts,' tension in days leading up to disappearance
One of the final messages that Gabby Petito's family is believed to have received from her was in the form of an "odd text" sent at the end of August, when loved ones began to grow concerned about her wellbeing, according to the state search warrant released Monday.
Gabrielle Petito, 22, sent her mother, Nichole Schmidt, a text message on August 27, in which she wrote: "Can you help Stan, I just keep getting his voicemails and missed calls," states the search warrant, filed in the Sarasota County Circuit Court on Friday and made public Monday.
According to the document: "The reference to 'Stan' was regarding her grandfather, but per the mother, she never calls him 'Stan.' The mother was concerned that something was wrong with her daughter."
The text was one of a dozen grounds local law enforcement claimed it had for probable cause to conduct a search warrant at the home of Brian Laundrie, Petito's fiancé, and his parents in North Port, Florida.
The Federal Bureau of Investigation raided the home on Monday morning in conjunction with local law enforcement. A spokesperson for the FBI's Tampa Field Office told Fox News their search warrant was still under seal.
Local law enforcement officers were seeking, and received, permission to search a black Western Digital External Hard Drive, the document shows. CLICK HERE FOR MORE ON OUR TOP STORY.
In other developments:
– Laundrie neighbors describe last time they saw Gabby alive.
– Alarming red flag spotted in Gabby Petito body cam footage: psychologist.
– Gabby Petito case: Autopsy of remains found in Wyoming to be completed Tuesday.
– Gabby Petito: Timeline of missing woman's cross-country road trip.
– Gabby Petito investigation: 911 call reveals Brian Laundrie seen hitting, 'slapping' her before disappearance.
MSNBC's Ruhle dings Kamala Harris on the border: 'She was supposed to be in charge'
MSNBC anchor Stephanie Ruhle criticized Vice President Kamala Harris Monday for being missing in action during the ongoing crisis on the southern border.
Startling images of thousands of migrants camped under the International Bridge in Del Rio, Texas over the weekend confirmed that the situation on the border remains chaotic. Texas Gov. Greg Abbott has determined the situation to be so dire that he's asked President Joe Biden for a federal emergency declaration, saying that as of Saturday there were nearly 16,000 migrants in Del Rio.
"Thousands of families are immobilized in 100-degree heat as their numbers continue to swell as they wait to be processed by the approximately 64 federal agents in the area," Abbott wrote in a letter to the president. "Individuals are camping in squalid conditions and bathing in muddy river water, causing great health concerns."