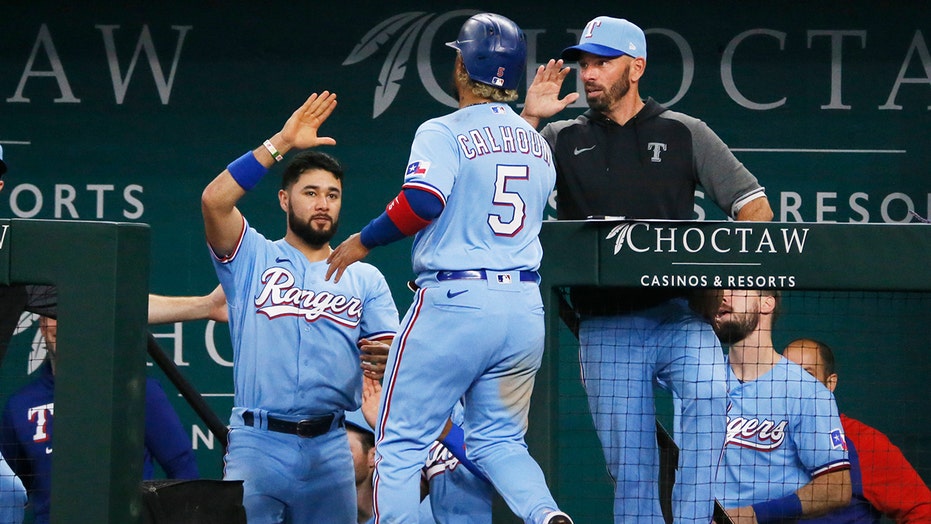 It was the second game-ending hit in the 10th in the series for García after a three-run homer in the opener. He also went deep twice during Saturday's 8-4 victory.
CLICK HERE FOR MORE SPORTS COVERAGE .
The series was a strong response by the Rangers to a 1-9 stretch that included a four-game sweep by the Astros last weekend in Houston.
Solak took third on Nate Lowe's groundout and scored on García's hard grounder up the middle with the infield in. Jose Altuve made a diving stop, but the second baseman's desperation throw didn't get near home plate.
After giving up Altuve's second single to put runners at the corners with no outs in the top of the 10th, John King (5-3) retired Carlos Correa on a foul pop, struck out Alex Bregman and got Michael Brantley on a flyout.
Houston closer Ryan Pressly (2-1) was on for a second inning after pitching a perfect ninth.
Mike Foltynewicz pitched seven scoreless innings but missed out on his first win in almost a month when the Texas bullpen couldn't protect an eighth-inning lead for the second time in the series.
Altuve's single in the eighth extended the longest hitting streak in the majors this season to 17 games and was one of three off Josh Sborz to load the bases.
Lefty Brett Martin replaced Sborz, and his first pitch to Brantley went to the backstop, allowing Jason Castro to score Houston's first run. Brantley's grounder got the Astros even at 2-2.
Neither team had a hit until the fourth inning, and it was scoreless in the fifth when Astros starter Cristian Javier walked three straight batters with one out to give the right-hander a career-high six.
After Javier struck out Solak, manager Dusty Baker went to Brooks Raley for a lefty-lefty matchup with Nate Lowe. A full-count slider just off the plate brought in Brock Holt.
Solak had an RBI double in the seventh for a 2-0 Texas lead.
Foltynewicz allowed three hits. Javier gave up just one hit in 4 2/3 innings — Lowe's one-out single in the fourth — and struck out five.
TRAINER'S ROOM
Astros: RHP José Urquidy (right shoulder discomfort) could go on a rehab assignment the middle of this week after another bullpen session Sunday. … A rainout at Triple-A Sugar Land pushed scheduled rehab starts to Sunday for LHP Framber Valdez (broken left index finger) and Monday for RHP Jake Odorizzi (right forearm strain).
Rangers: RHP Hunter Wood could be headed to the injured list after leaving Saturday's game with right elbow tightness, but not before Tuesday. The Rangers went one pitcher short Sunday.
UP NEXT
Astros: RHP Zack Greinke (4-1, 3.77 ERA) is set for Tuesday's opener of a two-game series at home against the Dodgers. The Astros are scheduled to face Clayton Kershaw (Tuesday) and Trevor Bauer (Wednesday).
Rangers: LHP Hyeon-Jong Yang (0-1, 3.38 ERA) is set for his third career start in the majors Tuesday at the Los Angeles Angels. Texas has a six-game road losing streak.