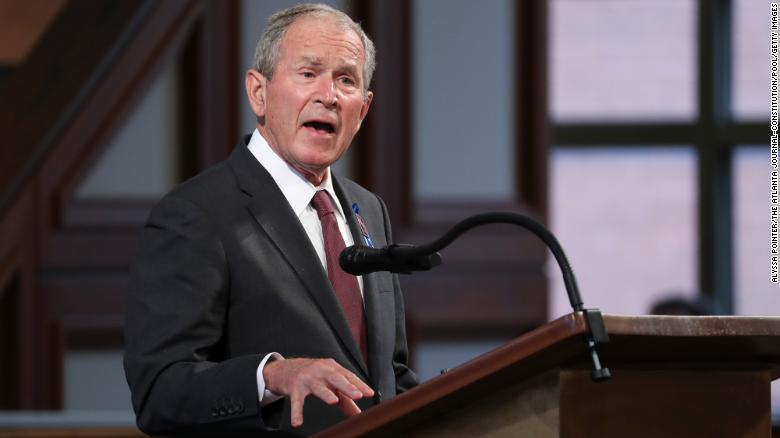 Former President George W. Bush on Wednesday called the US troop withdrawal from Afghanistan a mistake and predicted that the consequences, especially for Afghan women and girls, will be "unbelievably bad."
"You know, I think it is," Bush told German news outlet Deutsche Welle when asked if the withdrawal is a mistake. "I think the consequences are going to be unbelievably bad."
The 43rd President launched the war in Afghanistan — America's longest war — when he sent US troops to Afghanistan following the September 11th terrorist attacks.
The comments by Bush, who launched the war following the September 11th terrorist attacks, are especially notable as he has typically been reluctant to criticize his successors' decision-making.
Bush voiced particular concern for what could happen to women and girls in Afghanistan when the US troops withdraw.
"I am afraid Afghan women and girls are going to suffer unspeakable harm," Bush said. "They are scared," he added.
Bush also pointed to the dangers faced by Afghan interpreters worked alongside the US and NATO troops in the country as
"I think about all the interpreters and people that helped not only US troops, but NATO troops and they're just, it seems like they're just gonna be left behind to be slaughtered by these very brutal people, and it breaks my heart," Bush said.
This is a breaking story and will be updated.