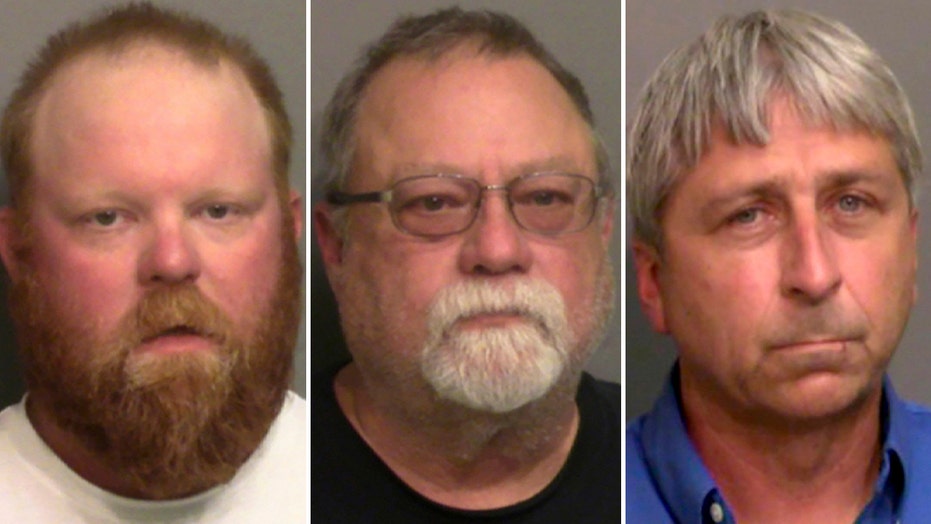 Arraignments before U.S. Magistrate Judge Benjamin Cheesbro were set for Tuesday afternoon as federal prosecutors moved ahead with their case, even with state murder charges still pending against the same defendants. A Georgia judge has set a trial in the state's case for October and will hear pretrial motions later this week.
AHMAUD ARBERY CASE: DOJ ANNOUNCES FEDERAL HATE CRIMES CHARGES AGAINST 3 GEORGIA MEN
Greg McMichael and his adult son, Travis McMichael, armed themselves and pursued Arbery in a pickup truck after he ran past their home on Feb. 23, 2020. A neighbor, ウィリアム "ロディ" ブライアン, joined the chase and took cellphone video of Travis McMichael shooting Arbery three times at close range with a shotgun.