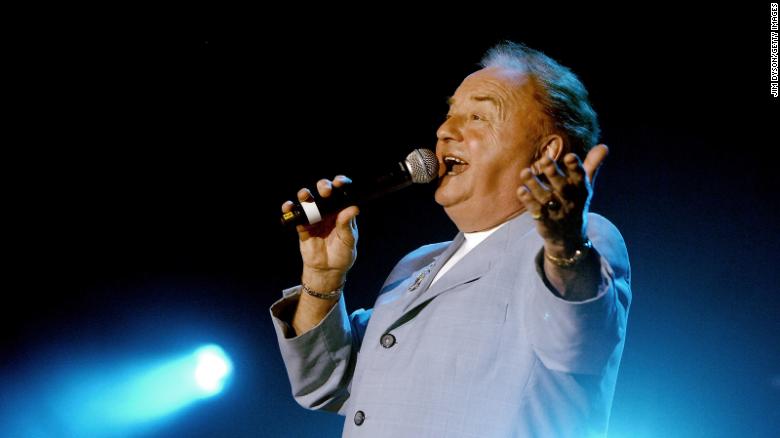 Gerry Marsden, voorsanger van die Britse rockgroep Gerry and the Pacemakers uit die 1960's, is oorlede aan 'n hartinfeksie tydens 78, het sy vriend en radio-omroeper Pete Price Sondag aangekondig.
"
It's with a very heavy heart after speaking to the family that I have to tell you the Legendary Gerry Marsden MBE after a short illness which was an infection in his heart has sadly passed away
,"
Price said on Twitter
. "
Sending all the love in the world to Pauline and his family
.
You'll Never Walk Alone.
"
Marsden was known for his cover of the song
"
You'll Never Walk Alone
"
from the musical
"
Carousel.
"
It became the anthem for his hometown football team
,
Liverpool FC
.
"
Gerry's voice accompanied our biggest nights
.
His anthem bonded players
,
staff and fans around the world
,
helping create something truly special
,"
Liverpool FC said in a statement
. "
Sung in times of both celebration and commiseration
,
Gerry's interpretation of You'll Never Walk Alone will forever be inextricably linked to the club he loved.
"
Other hits included
"
Ferry Cross the Mersey
" en "
Don't Let the Sun Catch You Crying.
"
Liverpool's acting Mayor
Wendy Simon said on Twitter
, "
Sincere condolences to Gerry's family and friends
.
Awarded freedom of the City for his contribution to culture also supported many charities locally
.
Looking out at his beloved Ferry Across the Mersey.
"