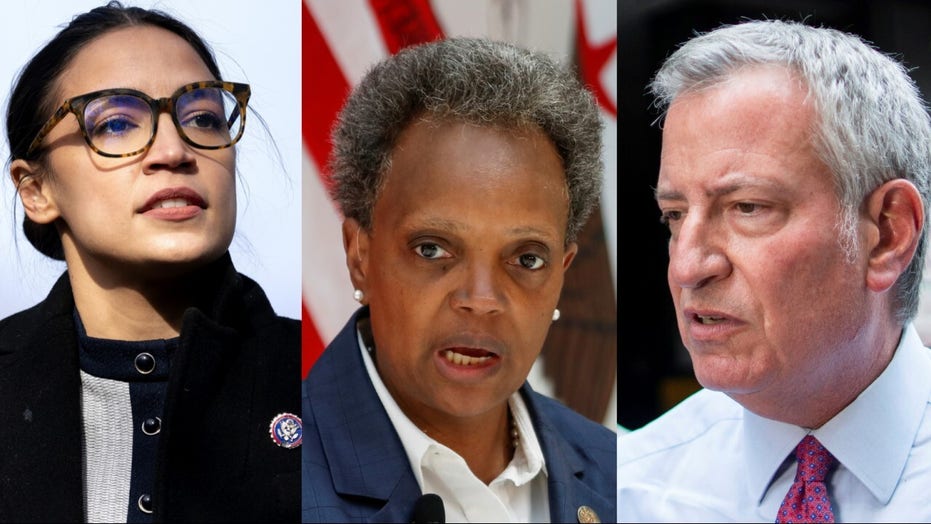 폭스 뉴스' All-American Christmas Tree was seriously damaged in a fire early Wednesday. 용의자, identified as Craig Tamanaha, 49, had three prior arrests: two for drug possession and one for public intoxication. He was said to be homeless with a last known address in Brooklyn.
The tree, which reached a height of 50 피트, 했다 21 hours to assemble and was adorned with 10,000 glass ornaments and 100,000 빛. The attack was symbolic on multiple levels, the co-hosts of "다섯" 말했다.
"The tree basically represents the kind of random violence that is fueled by mental illness that has become pretty much part of everyday city life," 그렉 구트 펠드 말했다.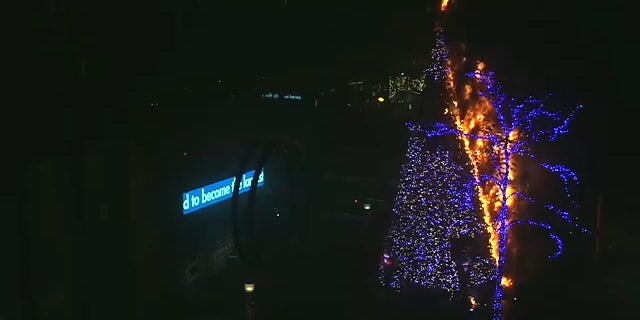 "There are criminally deranged people living on our streets, and we're merely … part of some weird experiment where progressives had never really thought about what happens when you allow unstable and dangerous people into the general public. 잘, they assault women … [과] there's lots of property damage, and now you see a tree getting burned down."
SUSPECTED FOX NEWS ALL-AMERICAN CHRISTMAS TREE ARSONIST COULD BE BACK ON STREETS IN A MATTER OF HOURS: EXPERT
"[언제] you walk up and down the streets of 뉴욕, you see the consequences of Mayor de Blasio's utter failure in dealing with the mentally ill," Gutfeld continued. "Innocent civilians, tourists, 사람들 타임 스퀘어 in broad daylight are … getting bludgeoned. They're getting murdered by people who do not belong in the street. And we want to get them off the street because they're a danger to themselves as well. But we have a grotesque … ghoulish mayor who doesn't give a flying F."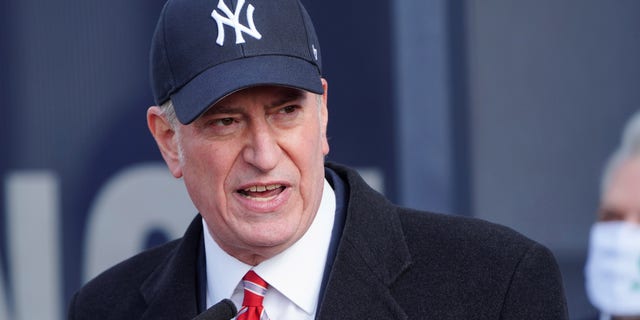 FOX SQUARE'S ALL-AMERICAN CHRISTMAS TREE BURNED IN FIRE, 체포 된 용의자
판사 Jeanine Pirro said that writing most criminal offenses off as an outcome of mental illness is wrong.
"We don't know that this guy [Fox News Christmas tree arson suspect] was mentally ill," 그녀가 말했다. "Everybody wants to say, '오, they're mentally ill, they're crazy.' I think they're evil … there's a big difference … There's nothing that indicates he's necessarily mentally ill. Maybe he's off his rocker – I wouldn't climb up that tree. But you know, that's just me."