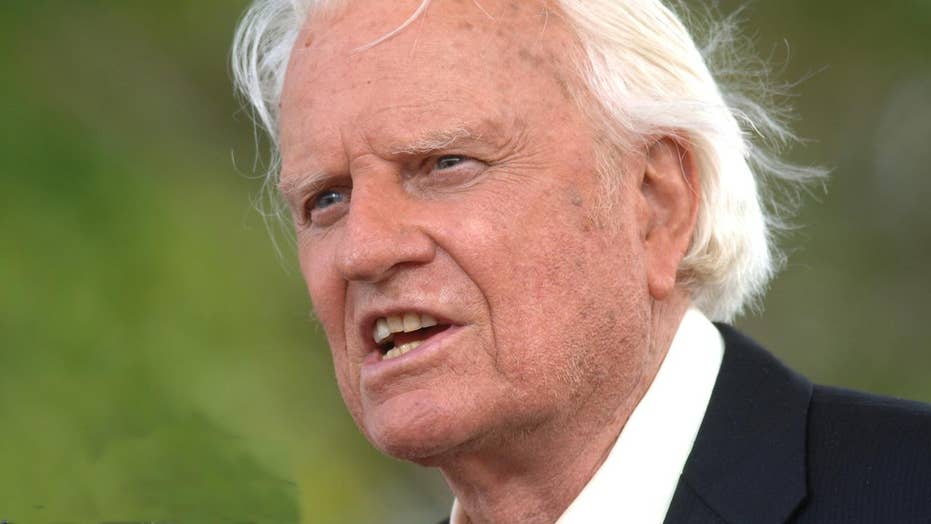 Well, in the Christian realm, we have our own version of that story. But let's call it "A Tale of Two Preachers." 
One was Billy Graham, a modern-day prophet who led a remarkable Christian life and is considered by many as the greatest evangelist of all time. The other was a Canadian man named Charles "Chuck" Templeton, who sadly, time has mostly forgotten. 
GREG LAURIE: LEGENDARY BILLY GRAHAM – 10 THINGS THAT WILL SURPRISE YOU ABOUT THE WORLD-FAMOUS EVANGELIST
In the late 1940s, the two were barnstorming evangelists for Youth for Christ, an international Christian movement. They traveled the world together, filling auditoriums, halls and even football stadiums, preaching to thousands looking for hope. Many thought Templeton – not Graham – was the one who was going to overturn the world with the Gospel. 
From the moment they met, the two had been fast friends, though they couldn't have been more opposite:  
CLICK HERE TO GET THE OPINION NEWSLETTER
Billy was reared in the South by Christian parents who had a firm belief in God and His word. Templeton grew up in grinding poverty and was the child of a single mother.  
Billy was always a country preacher in his heart. Templeton was a street-smart Northerner who led a sinful life before his adult conversion.  
Billy was warm and ingratiating. Templeton was eloquent and cerebral.  
Billy preached with vigor and great conviction. Templeton effectively used his keen sense of observation and humor in his sermons. Templeton was skeptical by nature and questioned everything.  
They were about as city-mouse and country-mouse as you could get.  
Over time, Templeton could no longer accept many of the basic teachings of the Christian faith despite his longing for a personal relationship with God. He later wrote, "Christianity is not a faith for the scholar or the contemplative." That is not true, of course, but it was in his mind. 
Billy searched and examined the Scriptures, and they rang true to his heart. The power of God's Holy Spirit in him bore witness to this. Templeton succumbed to the lure of intellectual superiority, and even made Billy question his faith. For the first time since his conversion, Billy was questioning the truth and dependability of the Scriptures. 
He finally dropped to his knees in prayer and decided that the Bible was God's inspired word, and he would accept every word by faith.