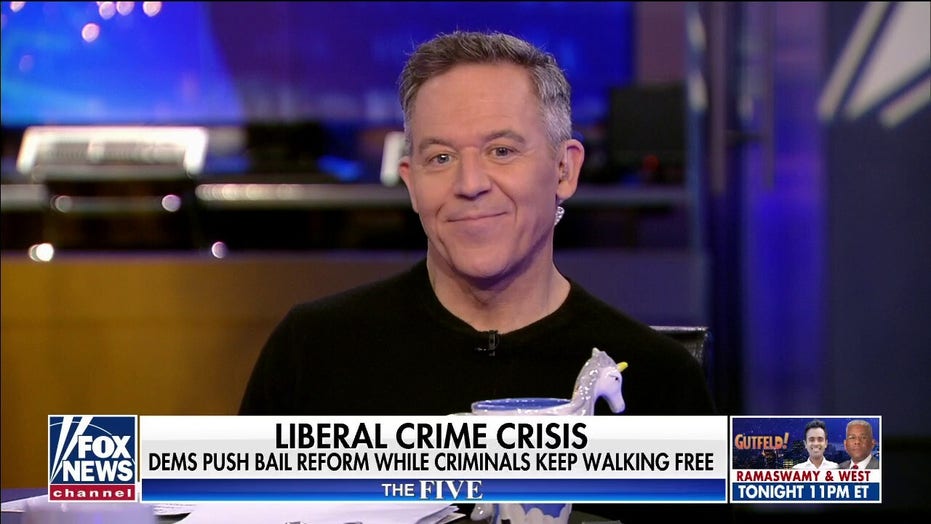 "The bottom line here is…we've redefined law and order as systemically racist. So any time you enforce the law, you're going to be called a racist, which is the most effective method for undermining society. We're watching society implode. I feel absolutely hopeless," he said.
"…I am thinking about joining the dark side," he added. "Why bother being a law-abiding citizen and pay all these taxes and go shopping when you can just smash and grab?… If you can't beat them, join them."
LA POLICE BLAST LIBERAL 'ZERO BAIL' POLICY AMID RASH OF LOOTING: 'CHRISTMAS EVERY DAY FOR CRIMINALS'
The "Gutfeld!" host explained that "the root cause of crime is progressivism." More specifically, it is the left's "misunderstanding of incentives" like no bail.
Bank of America has told its New York City employees to dress down to avoid being victimized by street crimes.