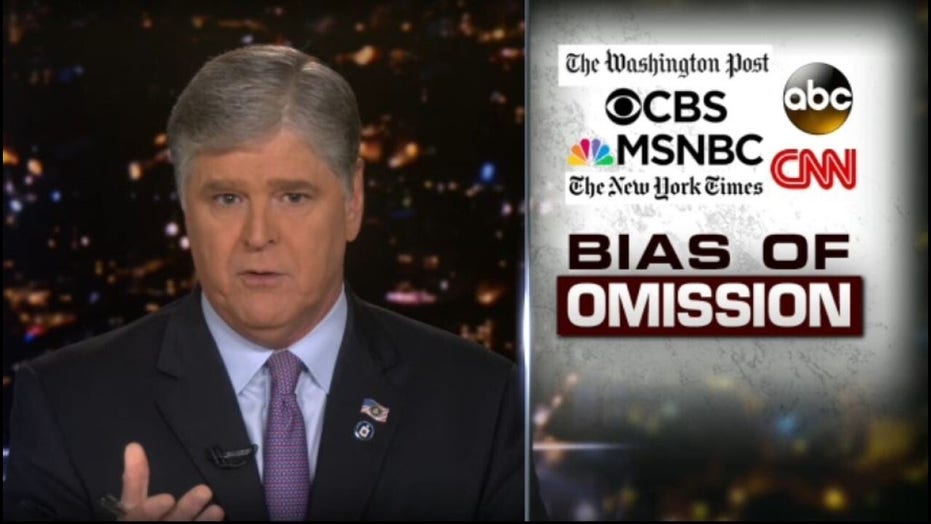 Die "Hannity" host touted his own journalistic practices and reiterated the fact that he is upfront about his show taking conservative stands, unlike the hosts on liberal networks.
"Ongelukkig wel, the vast majority of people in the media are not upfront and they are not honest," hy het gesê. "They pretend to be fair and balanced and they pretend to bring you the truth with no opinion. They pretend that their opinions are actually facts and they're not. They even sometimes refer to themselves sometimes as 'fact-checkers' that need a fact-checking, but almost all so-called journalists on other networks and cable news shows, they're liberal socialist Democrats. … They are biased, partisan, political operatives."
Hannity called out hosts who previously worked for Demokrate.
HANNITY 'FEARS' PUTIN WILL 'EAT JOE'S LUNCH' DURING UPING SUMMIT
"Take fake Jake Tapper [en] George Stephanopoulos," hy het gesê, referring to the CNN and ABC News anchors. "They actually worked for Democrats before transitioning, becoming newsmen. Wat, they left their opinion at the door? I'm not buying it. Every day you have these hacks trying to shape public opinion, but under the guise of journalism."
"Jake Tapper [en] George Stephanopoulos … actually worked for Democrats before transitioning, becoming newsmen. Wat, they left their opinion at the door? I'm not buying it."

— Sean Hannity