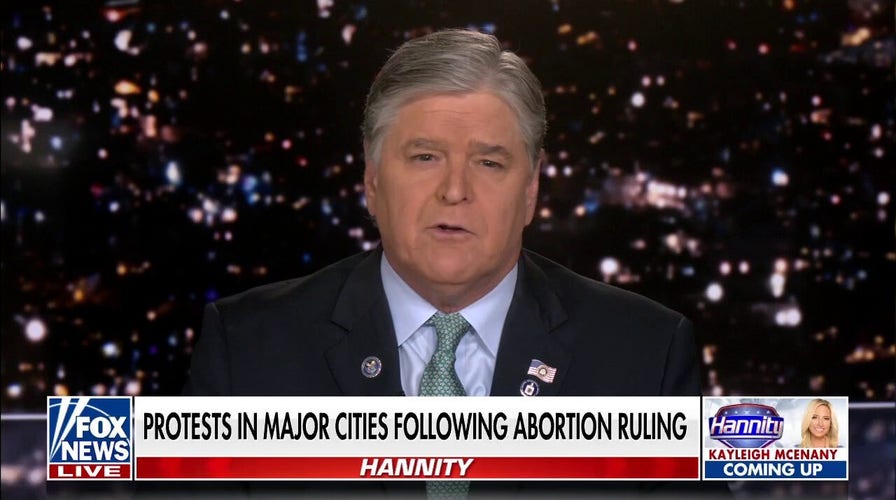 HANNITY: THEY HAD TO CREATE A SET OF INSTRUCTIONS FOR YOUR PRESIDENT 
SEAN HANNITY: Now, despite the hysteria on the left, the Supreme Court ruling was a momentous decision that returns abortion law back to the states where it belongs, as it is not enumerated in the Constitution, like the right to keep and to bear arms, which we discussed at length last night. Now, some states with the most liberal abortion laws that even allow third-trimester abortions. Take a look at the map. They will continue to allow them. 
That will include Alaska, Colorado, New Jersey, New Mexico, Oregon, Vermont, Washington, D.C. So while Democrats in the media mob predictably, are demagoguing and lying about this very ruling, we'll give you the facts straight up, let you decide. Now, first, let us be very clear. This decision does not make abortion in America illegal. It does not. I know that. Implying that they're saying it even, but it does not. Instead, individual voters, you will now decide abortion.