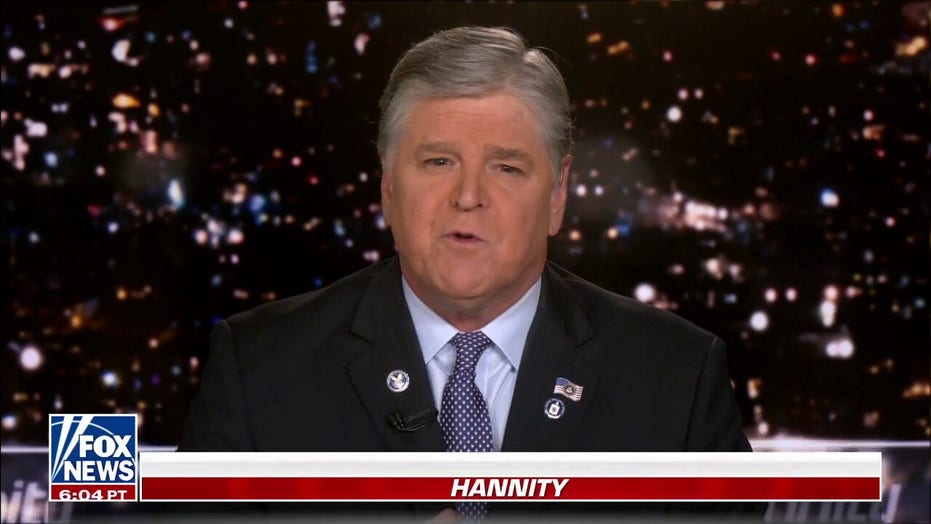 SEAN HANNITY: Now we want to introduce you to a not-so-bright MSDNC host who's having a really hard time coping with Twitter's new ownership. Now we go to one of their hosts. I don't really know this guy, Mehdi Hasan. His dangerous neo-Nazis are now poised to take over the country, all because Elon Musk bought Twitter. And Elon Musk is saying, stay on Twitter. All my critics, feel free to attack me because that's what free speech is all about. They're that upset.
HANNITY: THE DISINFORMATION BOARD WON'T BE POLICING ANY OF BIDEN'S 'LIES'
Now, today, Elon Musk responded, tweeting out, quote, "NBC is basically saying Republicans are Nazis…" By the way, Elon, I don't know if you've ever watched a show or you're watching tonight every single day. Used to be every two years. Every four years. Now it's pretty much every day. Republicans are racist, sexist, homophobic, xenophobic, Islamophobic. Now transphobic. They want dirty air, water. They want grandma and grandpa only to eat dog and cat food.