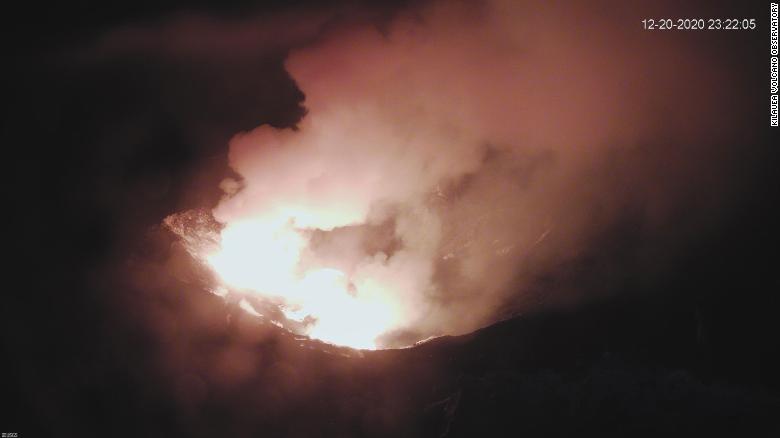 L'agenzia di protezione civile della contea delle Hawaii (COH) ha chiesto ai residenti di rimanere in casa dopo che il vulcano Kilauea è esploso a seguito di una serie di terremoti.
The eruption on the Big Island took place late Sunday night local time at the Halemaumau Crater
,
COH said
.
The Kilauea Volcano observatory raised the alert level to warning
,
an advisory said
.
A glow was detected within the crater of the volcanos summit and
"
an eruption has commenced within Kilauea's summit caldera
," il
advisory said
.
"
Trade winds will push any embedded ash toward the Southwest
.
Fallout is likely in the Kau District in Wood Valley
,
Pahala
,
Naalehu and Ocean View
.
Stay indoors
," un
tweet from COH said
.
The advisory comes after a
4.4
magnitude earthquake struck near Hilo late Sunday local time
,
according to the United States Geological Survey's Earthquake monitoring website
.
USGS shows that at least seven other earthquakes ranging from
2.5 per 2.7
magnitude have occurred over the previous few hours
.