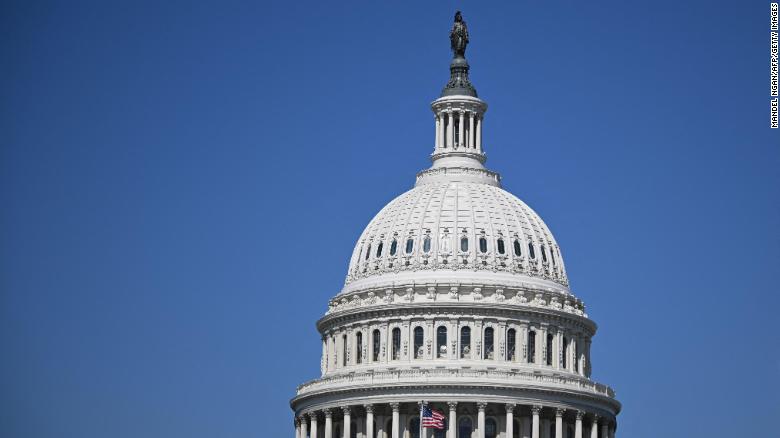 Election Day 2022 is now four months away. Democrats are trying to hold on to slim majorities in both the House and Senate. They're doing so against the backdrop of high inflation and an economy viewed in poor shape, which is the issue dominating voters' minds.
But can Democrats defy political gravity and retain power, even with an unpopular
Joe Biden
in office?
The answer in the House is likely not, but the answer in the currently evenly divided Senate is far less clear. And it's in the upper chamber where we begin our look at the political news of the week.
Don't write off the Senate Democrats just yet
But even the average indicates that Warnock could win, despite Biden's approval rating being well below 40% in the Peach State.
The Georgia race is among several in 2020 battleground states that the national environment suggests should be leaning Republicans but polling on the ground suggests otherwise. It's an indication that the outcome for Senate control isn't close to being finalized.
The 2022 Senate map is rather small. Of the 35 seats up this cycle, I would categorize less than 10 of them at this point as competitive — i.e., where each side has a better than 10% chance of winning. A few races could make the difference either way.
All told, the model indicates that the most likely outcome is for Republicans to pick up a seat or two. That's enough for a majority, as the GOP needs a net gain of just a seat for control. Considering past errors of the model, it suggests that Republicans have a roughly 3-in-5 shot at winning back the Senate.
In fact, Democrats would be favored if we didn't take into account the Republican lead on the generic ballot, Biden's low approval rating and the tendency for the opposition party's lead to grow during midterm elections.
On the other hand, Republicans would be favored to pick up three Senate seats, if we ignored the state polling and concentrated on the President's approval rating and expert ratings for each seat.
It is possible that this estimate could be closer to the truth. Senate Republicans could even do better and pick up five seats.
With perhaps the exception of Ohio (though the model doesn't view that Senate race as all that competitive), all the states with key Senate elections this year were competitive in the 2020 presidential race.
So why the big difference between national indicators and state-level polling? It could be that the latter is wrong.
But think about who the Republican nominees are or are likely to be in places such as Arizona (Blake Masters), Georgia (Walker) and Pennsylvania (Mehmet Oz). All are seen as weaker candidates, with the latter two having what most observers view as considerable baggage.
The question is whether that baggage will be enough to keep them out of the Senate with such an unpopular President in office and an economy viewed by voters as weak.
Remember, Republicans only need a net gain of four seats for House control. There is every reason to think they will get it.
You might be wondering how the House and the Senate estimates could end up being so different. Both are federal elections, which are increasingly influenced by how voters feel about the president.
One explanation is that it's all a mirage. The two outcomes could end up converging.
The truth is that one or two great or awful candidates can sink a party's chance of winning the Senate when there are only 35 races. That may just happen this year.
One or two great or awful candidates are very unlikely to sink a party's chance of winning the House when there are 435 races, however.
For some of you, the summer may also evoke memories of camp. But most of you have no such memories.
A 2017 CBS News poll found that 56% of American adults never went to camp. Another 13% went to day camp only. Less than a third (29%) went to sleepaway camp at some point.
I went to sleepaway camp and hated it. I did enjoy baseball camp, however.