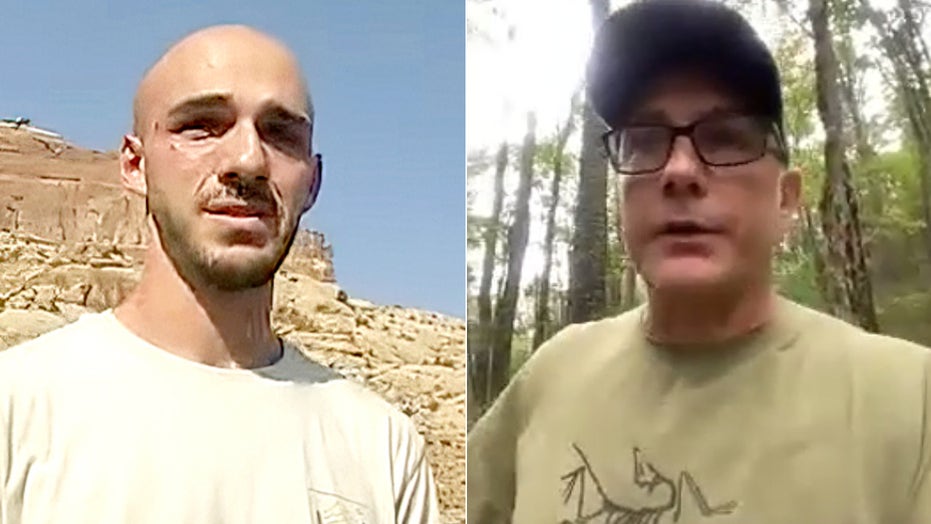 Dennis Davis, who spoke to a number of news outlets on Saturday including Fox News Digital twice, said it didn't at first register that the driver may have been Laundrie, but after the encounter, he looked up photos of the fugitive wanted on debit card fraud charges, and he then felt convinced enough to call in the sighting to FBI twice, as well as 911 operators in Tennessee and North Carolina.
"There is no doubt about it. That was Brian Laundrie I was just talking to. 100%. Not a doubt in my mind," Davis said of the encounter after he looked up both a portrait and profile shot of Laundrie on his phone.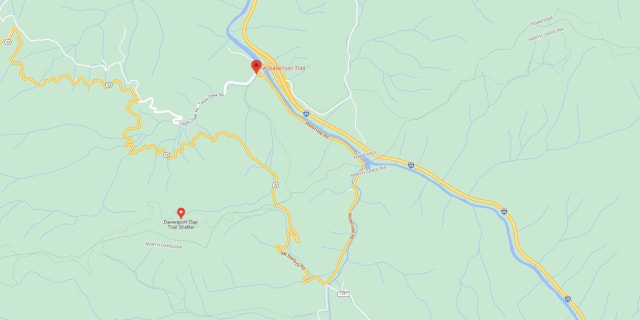 Laundrie is on the lam and is wanted on bank fraud charges after his 22-year-old fiancée, Gabby Petito, was found dead in Wyoming last month.
Davis and some other hikers were going to leave a car at the Northern Terminus of the Application Trail, and he was going to sleep at the trailhead Friday night. He accidentally passed a parking lot near the trail and was going to make a U-turn on Waterville Road when "a vehicle approached" from behind him and flashed its headlights as if signaling to Davis that he could complete his U-turn.
BRIAN LAUNDRIE MANHUNT: DOG THE BOUNTY HUNTER SEEKING LEADS IN APPALACHIAN TRAIL AFTER REPORTED SIGHTINGS
After completing his U-turn, he was driving back in the direction of the pickup truck when the man driving it stuck his hand out of the vehicle.
"I pulled up alongside of the vehicle," Davis explained. "…I rolled my window down and I started talking with the gentleman. I could tell right away that something wasn't right with him."
His immediate thought was that the driver was "on drugs at first," but after reflecting on it, Davis said he "looked mentally shot." Davis added that the driver "didn't look dirty at all."
The driver then told Davis that he was lost and was trying to get to California after getting in a fight with his girlfriend.
BRIAN LAUNDRIE MANHUNT: FORMER FBI OFFICIAL ON NEW EVIDENCE TAKEN FROM HOME
"He said me and my girlfriend had a fight, and man, I love her, and she called me, and I need to go out to California to see her," Davis explained. Davis then told the driver to take I-40 West, but the driver said no and that he would rather stay on Waterville Road by the Pigeon River.
"He said, 'No, I think this road that we're on — I'm going to take it to California,'" Davis said.