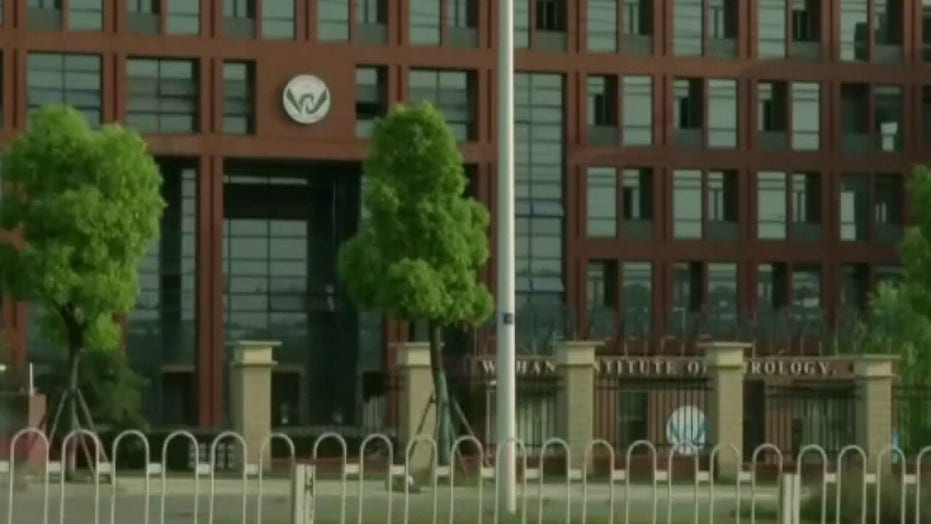 Fox News obtained a letter sent by committee Ranking Member John Katko, R-N.Y., and Republican members of the Emergency Preparedness, Response & Recovery Subcommittee. The letter was written to Haines but was also sent to Homeland Security Secretary Alejandro Mayorkas, Secretary of State Antony Blinken, Health and Human Services Secretary Xavier Becerra, Centers for Disease Control and Prevention Director Rochelle Walensky, and National Institute of Allergy and Infectious Diseases Director Dr. Anthony Fauci. 
BIDEN: INTEL MUNITY TORN BETWEEN 'TWO LIKELY SCENARIOS' ON COVID-19 OUTBREAK SOURCE
"We write to request all intelligence products—to include briefings, assessments, and serialized reporting—pertaining to investigations into the origins of the COVID-19 virus from China's Wuhan Institute of Virology," they wrote Wednesday, citing reports that several workers in the lab were hospitalized with COVID-like symptoms back in November 2019—before the coronavirus was first identified. 
"While the definitive origins of COVID-19 remain unclear at this juncture, enough public evidence giving credence to the lab leak theory has recently emerged that prominent government officials previously skeptical of such a theory have reversed course and acknowledged the need for further examination," they wrote. "We similarly want the most complete picture possible backed up by the most current intelligence." 
The letter from Republicans comes just hours after President Biden announced that he has asked that the Intelligence Community "redouble" their efforts to "collect and analyze" information that could bring the U.S. closer to a "definitive conclusion" on the origins of COVID-19, saying U.S. intelligence officials are currently torn between "two likely scenarios." 
Biden, shortly after taking office, in March, had his national security adviser "task the Intelligence Community to prepare a report on their most up-to-date analysis of the origins of COVID-19, including whether it emerged from human contact with an infected animal or from a laboratory accident." 
Biden said he received that report earlier this month and asked for "additional follow-up."
"As of today, the U.S. Intelligence Community has 'coalesced around two likely scenarios' but has not reached a definitive conclusion on this question," Biden explained. "Here is their current position: 'while two elements in the IC leans toward the former scenario and one leans more toward the latter – each with low or moderate confidence – the majority of elements do not believe there is sufficient information to assess one to be more likely than the other.'" 
"I have now asked the Intelligence Community to redouble their efforts to collect and analyze information that could bring us closer to a definitive conclusion, and to report back to me in 90 days," Biden said in a statement Wednesday. "As part of that report, I have asked for areas of further inquiry that may be required, including specific questions for China." 
Biden added that he has also asked that the effort include work by "our National Labs and other agencies of our government to augment the Intelligence Community's efforts."