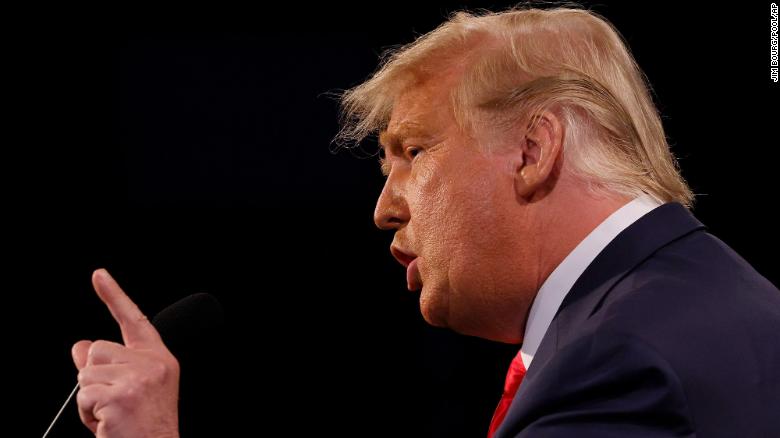 Less discussed is that Trump has hurt Republicans' chances of holding onto Senate control and pretty much eliminated any shot that they take back the House.
Let's start in the Senate. Republicans still have a non-nominal chance of keeping a majority, but Democrats are favored. Democrats need a net gain of three seats to win control if Biden wins the presidency because his vice president, Kamala Harris, would break any tie.
Assuming Republicans knock off Alabama Sen. Doug Jones (he's
trailing
by double digits), Democrats will need to win four Republican-held seats to reach that net gain of three. They're ahead in at least five races: Arizona (by 7 points), Colorado (by 9 points), Maine (by 5 points), Iowa (by 2 points) and North Carolina (by 3 points).
This year, the same thing may happen. The only state where there is a mismatch at this point is in Georgia, where Republican Sen. David Perdue and Biden both hold a within the margin of error lead.
(The limited polling in Georgia's special Senate election does indicate that Democrat Raphael Warnock leads both of his likely potential Republican challengers in a very probable runoff, though that election is likely to be decided in January when the presidential race is not on the ballot.)
One piece of good news for these Senate Republicans is that anything that helps Trump is likely to help them. If Trump improves his standing in the presidential race, they'll probably benefit.
This year, Republicans' chances at a House majority have been all but squashed because they're doing poorly in what should be red territory.
If Van Drew does win, it may be a sign that Republicans are going to do better in the 2020 elections than we currently think.